For members
NEW LAWS: What changes about life in Spain in February 2022
​​In Spain a new month brings changes to laws, travel rules, restrictions, events and other important matters that affect life. Here are the changes coming in February 2022 you need to be aware of.
Published: 28 January 2022 12:26 CET
Updated: 1 February 2022 07:48 CET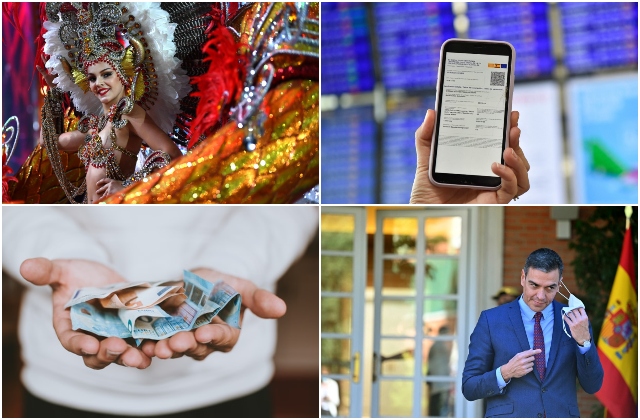 Postponed carnivals, changes to Spain's travel rules, a potential rise in the minimum wage and the debate over the end of facemasks outdoors are all changes to expect in February. Photos: Gabriel Bouys, Pau Barrena/AFP, Christian Dubovan/Unsplash
For members
KEY POINTS: What changes in Spain in July 2022?
July sees the start of the summer holidays in Spain and brings with it new crisis handouts, VAT cuts on energy bills, travel chaos and a possible deal on UK driving licences. Join The Local Spain as a member to find out about this and plenty more.
Published: 1 July 2022 14:38 CEST