For members
Do I need a Covid-19 booster shot to travel to Spain in May?
Do you need to show that you have a Covid-19 booster shot to visit Spain or is it simply enough to have been fully vaccinated with the initial two doses? Here's everything you need to know.
Published: 27 January 2022 12:17 CET
Updated: 3 May 2022 07:50 CEST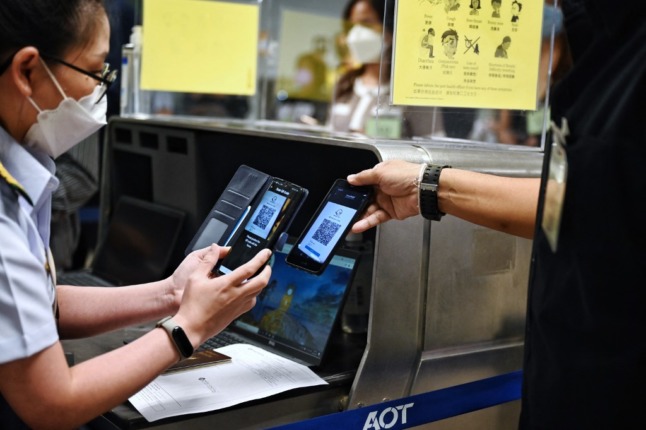 Find out if you need to show proof you've had a Covid-19 booster shot to visit Spain from February 1st 2022. Photo: Lillian SUWANRUMPHA/AFP
TRAVEL: Spain extends ban on unvaccinated non-EU tourists
Britons, Americans and other non-EU/Schengen travellers who are neither vaccinated nor recently recovered from Covid-19 will not be able to visit Spain for tourism for at least another month, Spanish authorities have confirmed.
Published: 16 May 2022 11:24 CEST