For members
The public holidays in your region of Spain in 2022 
Depending on where you live in Spain, the number of public holidays you get and the dates vary. As in 2022 some important 'festivos' fall on weekends, the differences between regions are even greater this year.
Published: 3 January 2022 12:21 CET
Updated: 18 April 2022 08:06 CEST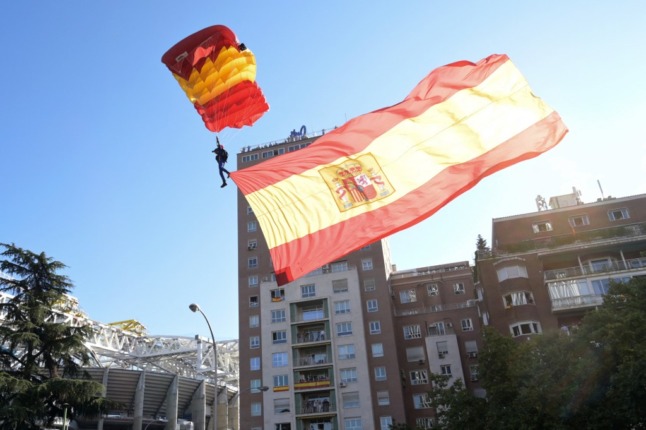 A Spanish paratrooper during the Spanish National Day celebrations in 2021. What regional and national public holidays will you enjoy in Spain in 2022? Photo: Oscar del Pozo/AFP
For members
How much does it really cost to live in Barcelona?
Barcelona is one of the most popular cities for foreigners to move to in Spain, but it's also among the most expensive. Long-time Barcelona resident Esme Fox explains exactly how much you'll need to live in the Catalan capital.
Published: 17 October 2022 09:04 CEST
Updated: 23 October 2022 08:24 CEST