For members
How to apply for Spanish citizenship for a baby born in Spain to foreign parents
Here's everything foreign parents need to know about the process to apply for Spanish citizenship for their child born in Spain, from the requirements to the documents they'll need.
Published: 10 November 2022 10:45 CET
Updated: 28 January 2023 09:27 CET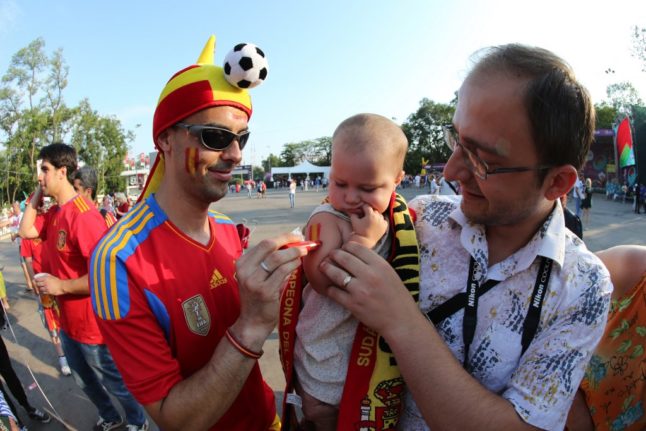 Foreign parents can apply for a Spanish passport for their baby born in Spain after the child has spent a year continuously living in Spain. Here's how to do it. (Photo by Alexander KHUDOTEPLY / AFP)
For members
'I got looks of kindness': Is breastfeeding in public considered ok in Spain?
The World Health Organisation and the UN recognise breastfeeding as a human right and, therefore, consider it appropriate anywhere and at any time, but what are people's attitudes to doing it in public in Spain?
Published: 20 January 2023 15:44 CET