For members
UPDATE: When will masks stop being mandatory indoors in Spain?
Spain's Prime Minister Pedro Sánchez has stressed that masks will "very soon" no longer be required in indoor public settings, but with Covid-19 infections still relatively high in the country, when is the mask rule likely to actually be scrapped?
Published: 7 February 2022 10:47 CET
Updated: 7 March 2022 14:10 CET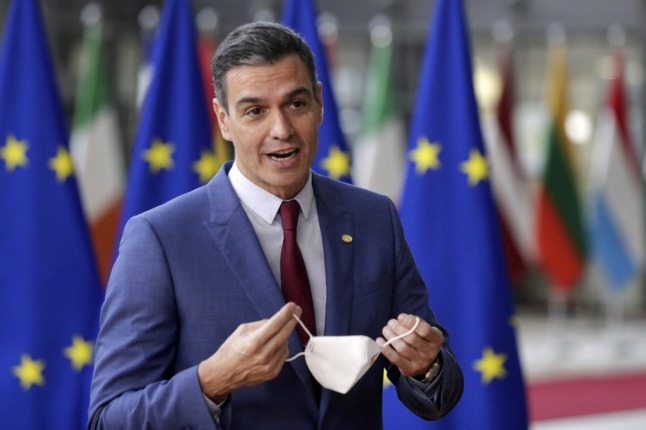 Spain's Prime Minister Pedro Sánchez removes his face mask as he addresses media during an EU summit. When will his government lift the indoor face mask requirement? Photo: Olivier HOSLET/POOL / AFP
TRAVEL: Spain extends ban on unvaccinated non-EU tourists
Britons, Americans and other non-EU/Schengen travellers who are neither vaccinated nor recently recovered from Covid-19 will not be able to visit Spain for tourism for at least another month, Spanish authorities have confirmed.
Published: 16 May 2022 11:24 CEST