For members
What Covid restrictions could Spain implement at Christmas?
Spain's Prime Minister is due to meet on Wednesday December 22nd with the country's regional leaders to decide on a common plan for Christmas Covid restrictions. Here are the measures to be proposed, some old and others new.
Published: 21 December 2021 10:18 CET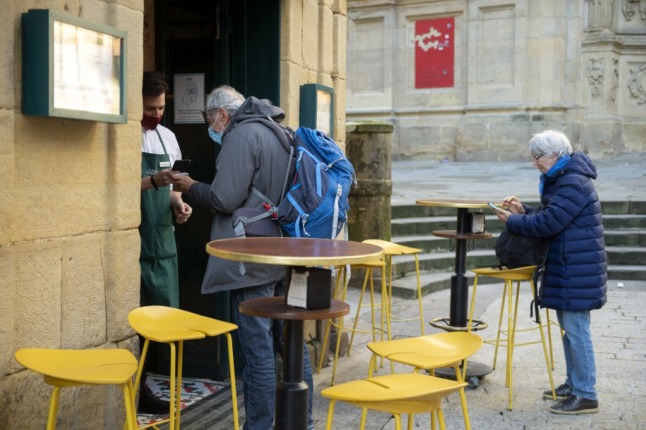 A waiter checks a customer's Covid-19 health pass in front of a bar of the Spanish Basque city of San Sebastian on December 15, 2021. (Photo by ANDER GILLENEA / AFP)
Spain's Iberia calls for government to scrap face mask rule on planes
Spain's flagship airline Iberia has criticised the Spanish government's ongoing mask requirement for passengers on planes bound to the country, stressing that it "doesn't make any sense" and "it affects tourism".
Published: 17 November 2022 12:39 CET