For members
UPDATE: Will Spain bring back tougher Covid restrictions for Christmas?
The Spanish government had initially ruled out old Covid restrictions over Christmas, but consistently rising infections, the Omicron variant and calls for action from health officials are opening up the debate again.
Published: 15 December 2021 12:45 CET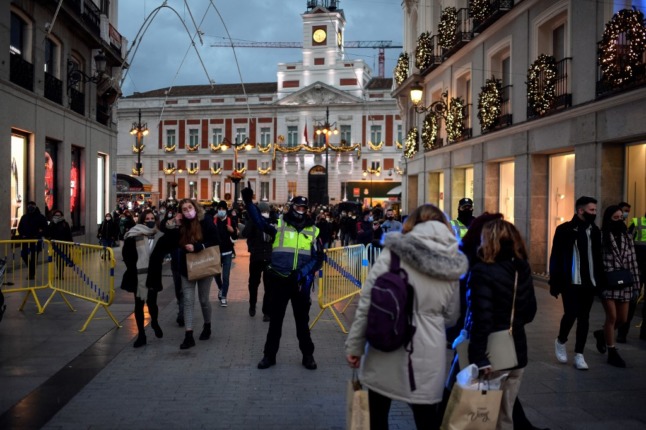 Spanish police officers stand guard as people shop for Christmas in the centre of Madrid on December 7, 2020. Photo: Oscar del Pozo/AFP
Spain's Iberia calls for government to scrap face mask rule on planes
Spain's flagship airline Iberia has criticised the Spanish government's ongoing mask requirement for passengers on planes bound to the country, stressing that it "doesn't make any sense" and "it affects tourism".
Published: 17 November 2022 12:39 CET