For members
Will Spain follow in Portugal's footsteps and fast-track UK travellers?
Portugal's decision to open e-gates to British nationals to help them avoid non-EU passport control queues at Portuguese airports is being lauded as a tourism draw, so will Spain follow suit?
Published: 26 April 2022 17:06 CEST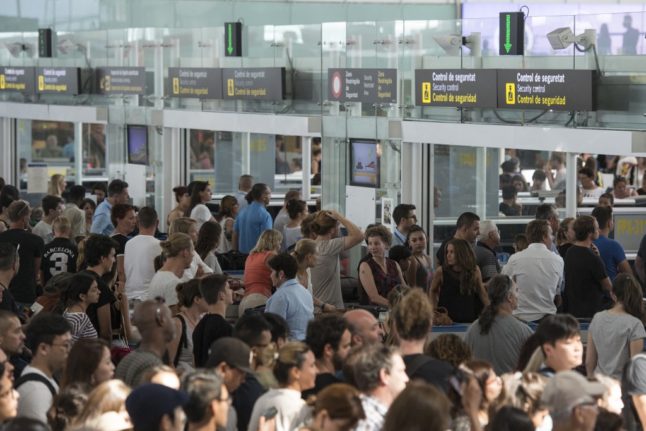 Unless something is done about it, you can expect non-EU passport control queues at Spanish airports such as Barcelona's El Prat to be very long this summer. (Photo by Josep LAGO / AFP)
TRAVEL: Spain extends ban on unvaccinated non-EU tourists
Britons, Americans and other non-EU/Schengen travellers who are neither vaccinated nor recently recovered from Covid-19 will not be able to visit Spain for tourism for at least another month, Spanish authorities have confirmed.
Published: 16 May 2022 11:24 CEST