For members
Is Spain as corrupt as it was a decade ago?
Corruption doesn't make the news as often as it used to in Spain. But as the nation drops in an international anti-corruption index for consecutive years, The Local looks into the statistics, the headlines, and main culprits to ask: is Spain as corrupt as it was a decade ago, and are things really getting worse?
Published: 31 January 2022 09:53 CET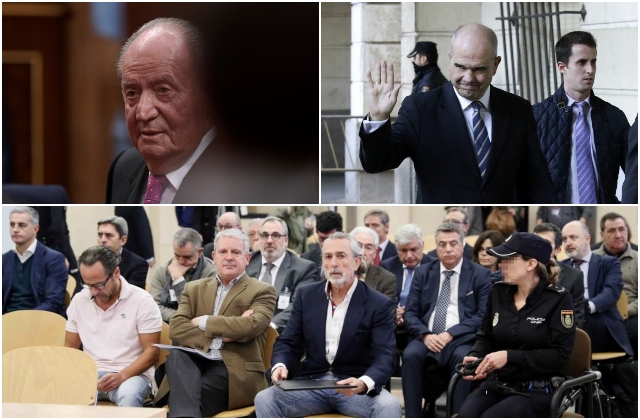 Former king Juan Carlos's dodgy dealings, Andalusia's ERE corruption case and the Gurtel PP scandal have all continued to erode the trust Spaniards have in politicians and the monarchy. Photo: Oscar Del Pozo, Cristina Quicler, Fernando Alvarado/AFP
For members
Does Spain have a dog poo problem?
Many foreigners in Spain complain that the streets are full of dog faeces, but is that actually true and what, if anything, is being done to address it?
Published: 11 May 2022 16:25 CEST
Updated: 15 May 2022 06:50 CEST