For members
UPDATE: Which Covid vaccines does Spain accept for international tourists to visit?
Spain started welcoming vaccinated travellers from non-EU/Schengen countries on June 7th 2021, and the number of vaccines Spanish authorities accept for entry has increased since then. Here's what you need to know.
Published: 26 May 2021 10:49 CEST
Updated: 19 July 2021 13:28 CEST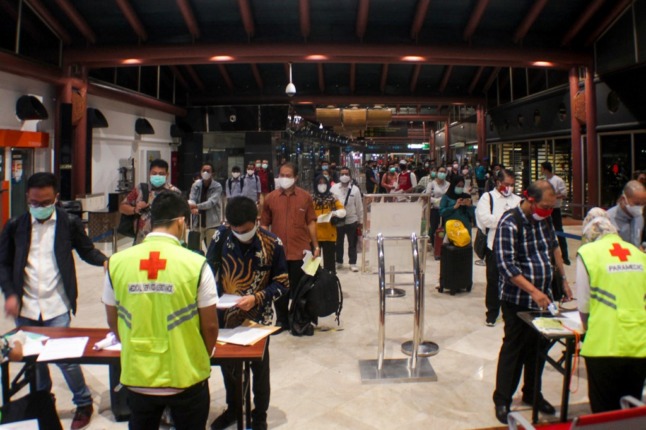 Will Russia's Sputnik vaccination be accepted for entry into Spain from outside the EU? Photo: FAJRIN RAHARJO / AFP
Spain rules out EU's advice on compulsory Covid-19 vaccination 
Spain's Health Ministry said Thursday there will be no mandatory vaccination in the country following the European Commission's advice to Member States to "think about it" and Germany's announcement that it will make vaccines compulsory in February.
Published: 3 December 2021 09:30 CET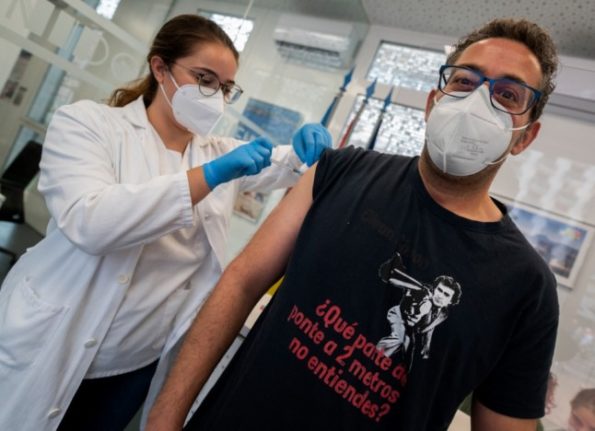 A Spanish man being vaccinated poses with a custom-made T-shirt showing Spain's chief epidimiologist Fernando Simón striking a 'Dirty Harry/Clint Eastwood' pose over the words "What part of keep a two-metre distance don't you understand?' Photo: José Jordan