For members
Why is Spain not in the G20 (but is always invited)?
Despite photogenic Prime Minister Pedro Sánchez appearing at the summit in Bali this week, Spain is not a member of the G20. Why is that, and will Spain ever join?
Published: 17 November 2022 16:48 CET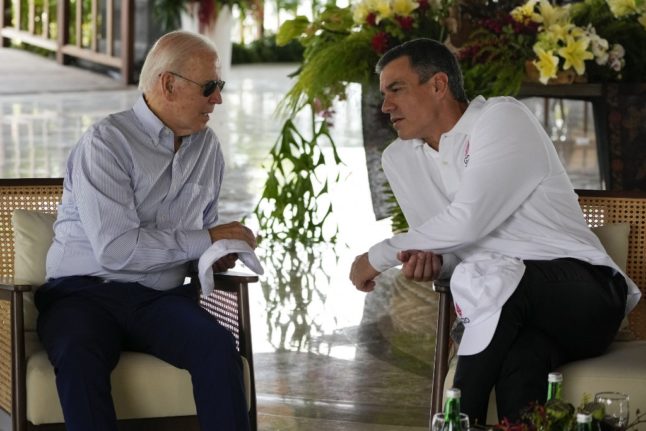 US President Joe Biden talks with Spanish Prime Minister Pedro Sánchez as part of the G20 Summit meeting on the Indonesian resort island of Bali. Photo: Dita Alangkara/AFP
For members
Who will win Spain's 2023 election – Sánchez or Feijóo?
With Spain's next general election 12 months away, recent polls suggests that the 'Feijóo effect' is softening and Pedro Sánchez's PSOE is regaining ground. Is the PP still capable of winning a majority, or can Sánchez stay in power?
Published: 14 November 2022 11:46 CET
Updated: 20 November 2022 12:15 CET