For members
What you need to know about Semana Santa in Seville
Semana Santa is big all over Spain, but in Seville it's the most important week of the year. Find out what to do, where to go, and what to see if you're in the Andalusian capital this Easter.
Published: 9 April 2022 10:06 CEST
Updated: 15 April 2022 10:05 CEST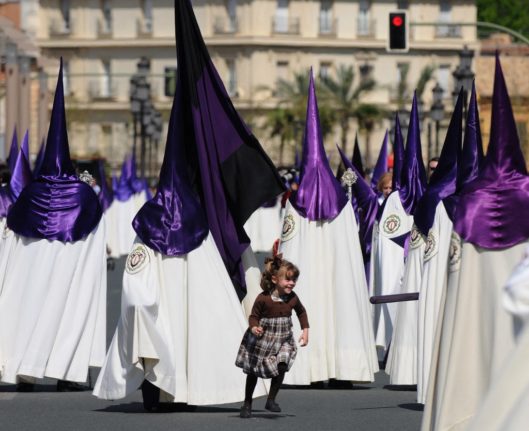 Despite the ominous appearance of the Nazarenos, Semana Santa in Sevilla is a family occasion. (Photo by CRISTINA QUICLER / AFP)
'We're strong enough': Women bear weight of Easter ritual in changing Spain
While religious orders started allowing women to carry floats in Spain's famous Semana Santa processions 30 years ago, female "costaleros" - as float bearers are known - remain a minority who still face resistance.
Published: 12 April 2022 13:44 CEST