In Spain, bread is seen as an integral part of most meals, whether that's as a bocadillo (filled baguette) or a tostada (toast) for breakfast, a basket of bread as an accompaniment to the main meal at lunch or bread eaten with cold cuts and cheese as part of tapas dishes in the evening. 
According to the latest figures available from Spain's Ministry of Agriculture, Fisheries and Food, Spaniards consume an average of 34.12 kilos of bread per person per year.
With that in mind, it's clear that many in Spain will be able to tell if their bread starts to taste differently. 
This new taste is down to the fact that Spain's Ministry of Agriculture has established a maximum amount of salt content for bread, a rule which came into effect on April 1st 2022.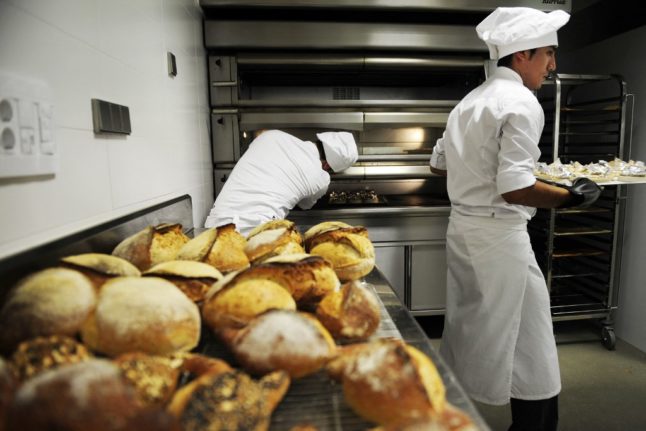 Spaniards have bread with pretty much every meal of the day. (Photo by RAFA RIVAS / AFP)
The Ministry seeks to offer "healthier products and with the maximum guarantees" for consumers.
Bread in Spain is now less salty and therefore a bit blander in taste, but at least it is healthier. 
The new rule establishes that the maximum content of salt allowed in "common bread", must be 1.31 grammes per 100 grammes of bread, if analysed by chloride determination. Or, 1.66 grammes of salt per 100 grammes of bread, if analysed by total sodium.
The new law defines "common bread" as being "made with flour or whole grain flour", meaning that it affects both white and wholemeal breads.
The bread quality standard was approved in April 2019 by Royal Decree 308/2019 and came into force on July 1st of 2021, although the specific measure on salt content was postponed until April 1st 2022, so that manufacturers would have time to adapt their production processes and labelling.
READ ALSO: The products that are more expensive than ever in Spain due to the war in Ukraine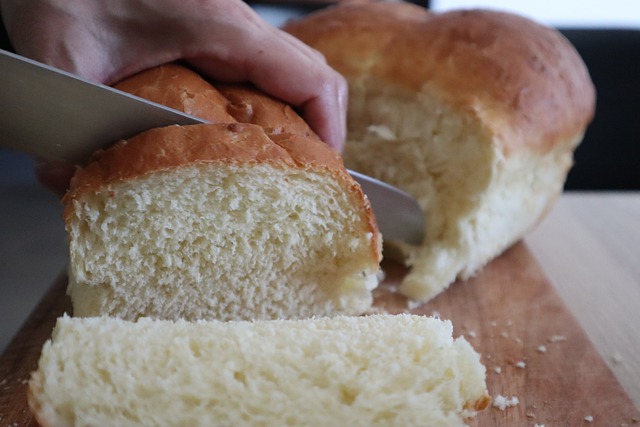 Bread in Spain is now less salty and therefore a bit blander in taste, but at least it is healthier for you. Photo: Marta I. Seco/ Pixabay
Salt and health
This new law regarding the amount of salt allowed in bread will bring Spain more in line with the parameters of the World Health Organisation (WHO), which recommends a salt intake of less than 5 grammes (approximately 2g sodium) per person per day.
However, according to the Spanish Agency for Food Safety and Nutrition (Aesan), Spaniards consume an average of up to 9.8 grammes of salt per day. High sodium intake can contribute to high blood pressure and increase the risk of heart disease and strokes. 
Spanish Minister of Agriculture Luis Planas said that this change marks a "legal precedent" in terms of regulating food quality requirements in Spain and that this measure "encourages" consumption, with a reduced VAT for those products considered "healthier", such as wholemeal or low-salt bread.
The changing habits of bread consumption in Spain
In the third quarter of 2021, according to the Agri-Food Sector Confidence Climate Barometer, 65 percent of industries detected an increase in the demand for 'special bread', particularly those made with sourdough.  
In addition, 75 percent confirmed an increase in the demand for bread made with cereals other than wheat and 90 percent considered that the low-salt standard "has helped to clarify" the characteristics and composition that different types of bread should have.
74.6 percent of consumers admitted that, with the new norm, there had been an "improvement" in the quality of the bread and, according to the survey, sourdough has seen the greatest increase in demand. 
READ ALSO: Where to buy the best bread in Spain (and now the best in the world)