For members
How much influence does Russia have over Spain?
Russia's invasion of Ukraine is resulting in a host of global sanctions for the eastern powerhouse that Putin will no doubt seek to address by using Russian power and influence overseas to weaken the West's stance. But how much of a hold does Russia have on Spain?
Published: 25 February 2022 17:01 CET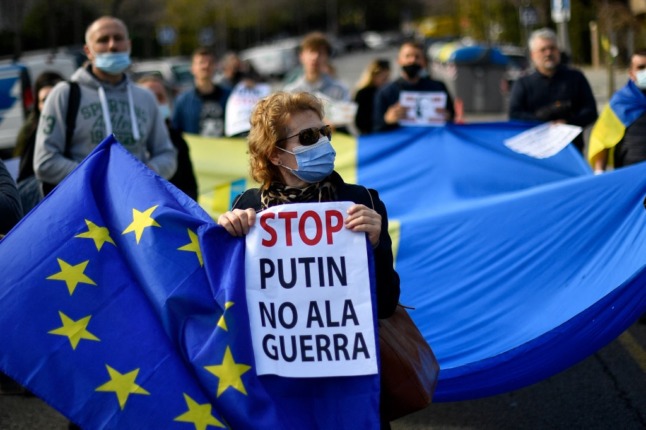 Demonstrators hold placards reading "Stop Putin, no to war" and European Union and Ukrainian flags during a protest against Russia's military operation in Ukraine, in front of the Russian consulate in Barcelona on February 24, 2022. - But would the Spanish government ever concede to the Russian leader due to economic or political pressure? (Photo by Pau BARRENA / AFP)
Rapping, breakdancing Ukrainians win Eurovision in musical morale boost
Ukraine won the Eurovision Song Contest Sunday with an infectious hip-hop folk melody, boosting spirits in the embattled nation fighting off a Russian invasion that has killed thousands and displaced millions of people.
Published: 15 May 2022 08:42 CEST