For members
Why are so many flights between Spain and UK getting cancelled?
Because of ongoing restrictions in the UK, dozens of flights have been cancelled between the UK and Spain this summer, until at least mid-July, causing even more frustration for those trying to visit family, get back to holiday homes, or simply take a vacation.
Published: 17 June 2021 13:48 CEST
Updated: 19 June 2021 08:56 CEST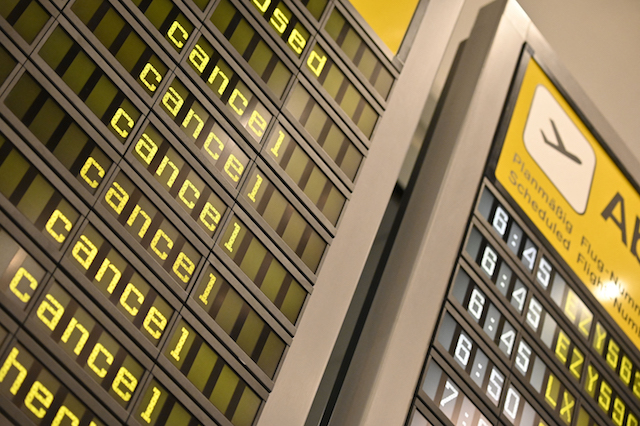 Photo: Tobias SCHWARZ / AFP
Spain rules out EU's advice on compulsory Covid-19 vaccination 
Spain's Health Ministry said Thursday there will be no mandatory vaccination in the country following the European Commission's advice to Member States to "think about it" and Germany's announcement that it will make vaccines compulsory in February.
Published: 3 December 2021 09:30 CET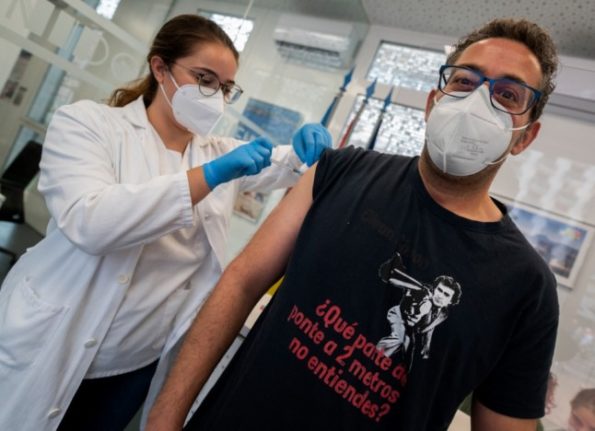 A Spanish man being vaccinated poses with a custom-made T-shirt showing Spain's chief epidimiologist Fernando Simón striking a 'Dirty Harry/Clint Eastwood' pose over the words "What part of keep a two-metre distance don't you understand?' Photo: José Jordan