For members
Which Spanish regions are likely to allow people to remove their masks outdoors?
As Spain's vaccine campaign gains speed and the infection rate drops, there are indications that facemasks will very soon no longer be compulsory outdoors in several Spanish regions.
Published: 20 May 2021 16:31 CEST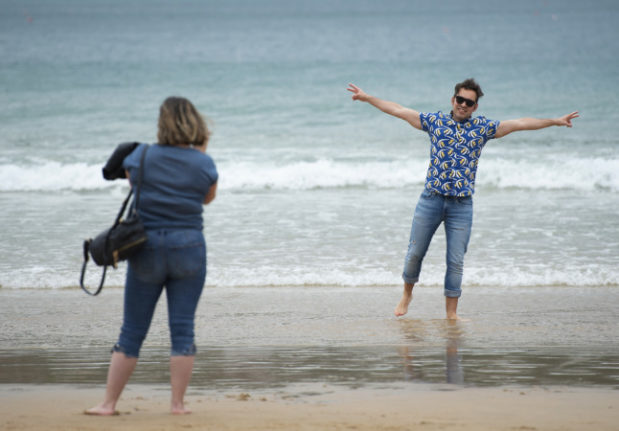 Photo: ANDER GILLENEA / AFP
Spain rules out EU's advice on compulsory Covid-19 vaccination 
Spain's Health Ministry said Thursday there will be no mandatory vaccination in the country following the European Commission's advice to Member States to "think about it" and Germany's announcement that it will make vaccines compulsory in February.
Published: 3 December 2021 09:30 CET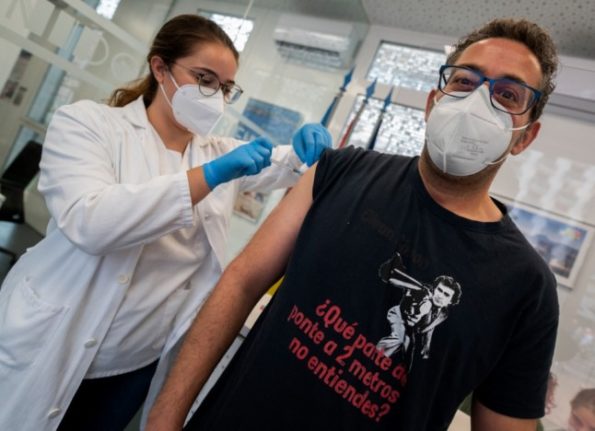 A Spanish man being vaccinated poses with a custom-made T-shirt showing Spain's chief epidimiologist Fernando Simón striking a 'Dirty Harry/Clint Eastwood' pose over the words "What part of keep a two-metre distance don't you understand?' Photo: José Jordan