For members
REVIEW: Ten stories that shaped the news in Spain in 2022
With 2022 drawing to a close, The Local takes a look back at ten events that shaped the news in Spain this year.
Published: 27 December 2022 10:57 CET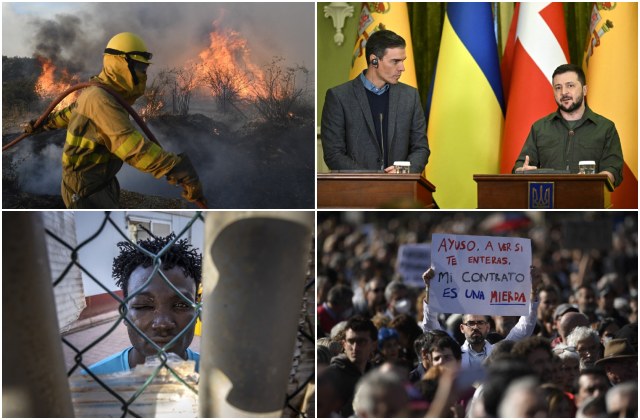 Wildfires, war in Ukraine, the Melilla migrant tragedy and healthcare protests have all dominated the news in Spain in 2022. Photos: Miguel Riopa, Genya Savilov, Fadel Senna, Oscar del Pozo/AFP
Spain's Sánchez in Morocco to mend fences after crisis
Spanish Prime Minister Pedro Sánchez was in Rabat on Thursday to reset a "strategic partnership" despite criticism from within his left-wing government that it has caved into Moroccan pressure.
Published: 2 February 2023 09:49 CET
Updated: 2 February 2023 17:50 CET