For members
Who will win Spain's 2023 election – Sánchez or Feijóo?
With Spain's next general election 12 months away, recent polls suggests that the 'Feijóo effect' is softening and Pedro Sánchez's PSOE is regaining ground. Is the PP still capable of winning a majority, or can Sánchez stay in power?
Published: 14 November 2022 11:46 CET
Updated: 20 November 2022 12:15 CET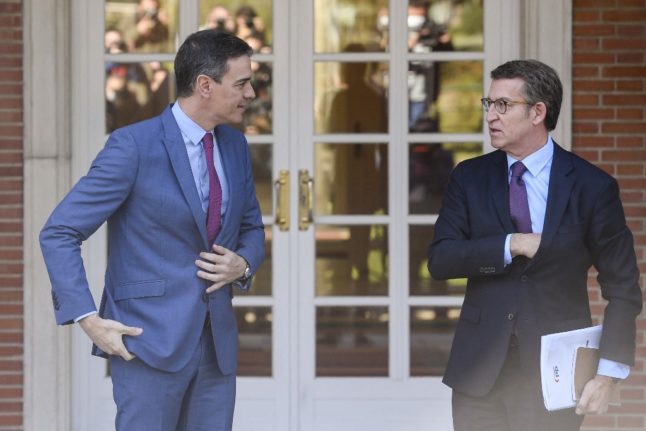 Face off: Spain's Prime Minister Pedro Sánchez (L) and right-wing Popular Party (PP) leader Alberto Núñez Feijóo. Photo: Oscar DEL POZO/AFP
For members
Why many people in Alicante feel cheated by the Spanish State
A recent protest in Alicante has brought to light the fact that the Costa Blanca province receives less public investment than any other part of Spain, even though it's the fifth biggest GDP contributor. It now appears their voices are being heard.
Published: 18 November 2022 10:13 CET