For members
IN PICTURES: Spain's National Day
October 12th is Spain's National Day - el Día de la Hispanidad. See the best pictures from the parade in Madrid with all its military pomp, controversy and…goats.
Published: 12 October 2022 16:17 CEST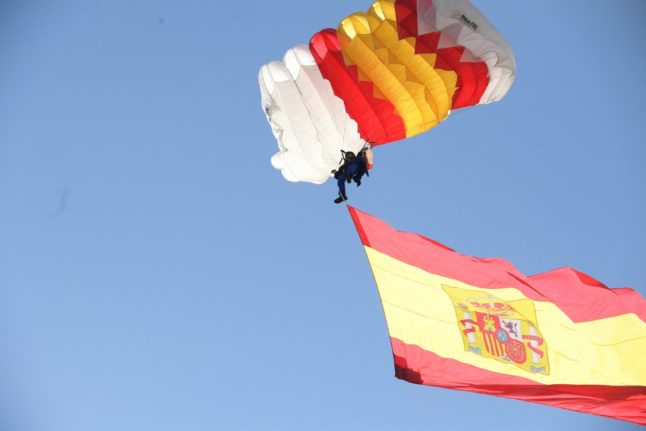 A paratrooper flies with a Spanish flag during the military parade on Spain's National Day. Photo: OSCAR DEL POZO CANAS/AFP
Six out of ten Spaniards rely on word of mouth to find a job: study 
The preferred means of job seeking for unemployed people in Spain is to ask friends and family, official data reveals about a trend which is closely linked to the ingrained Spanish tradition of "enchufe". 
Published: 14 November 2022 16:34 CET