For members
Why do many people see Spain's flag as a fascist symbol?
Spain is a country with strong regional identities reflected in its flags, but for some the Spanish national flag is associated with fascism and Spain's dictatorial past. Is it with good reason?
Published: 11 October 2022 14:44 CEST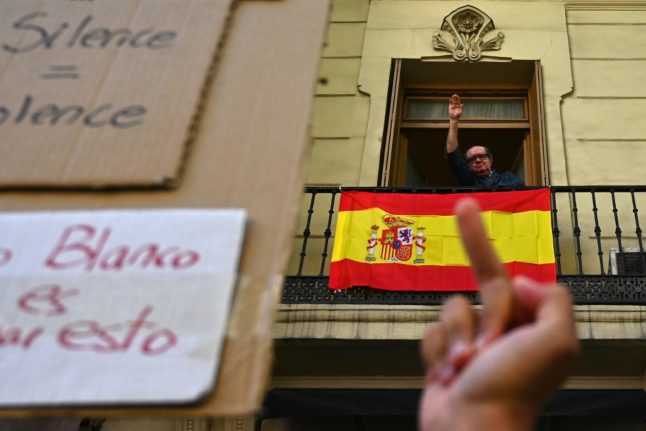 A man with a Spanish flag hanging from his balcony directs the fascist salute at a crowd of Black Lives Matter protesters in Madrid, with one demonstrator giving him the finger in return. (Photo by Gabriel BOUYS / AFP)
How Spain's PM Pedro Sánchez is set to become 'King of the Socialists'
Spanish Prime Minister Pedro Sánchez will on Friday become president of an international socialist grouping encompassing 132 countries, a potential springboard to a major post on the world stage.
Published: 24 November 2022 15:39 CET