For members
11 things to consider when choosing a school for your child in Spain
Finding the right school and going through the enrolment process can be daunting, so we've put together a list of the 11 points to consider before choosing a school for your child in Spain.
Published: 9 September 2022 12:36 CEST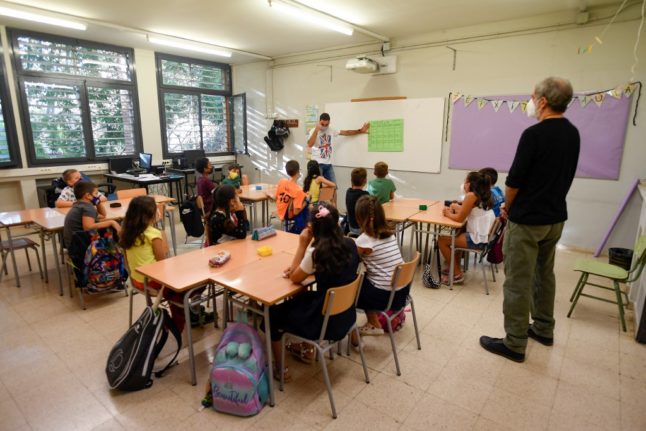 Public education is popular in Spain, but is it right for your kid? (Photo by Josep LAGO / AFP)
Spain and the US to exchange more language assistants in bilingualism push    
The governments of Spain and the United States have agreed to recruit more English and Spanish-language assistants from each other's countries as a means of bolstering bilingual education in the two nations.
Published: 23 September 2022 15:57 CEST