For members
GUIDE: How to get free train tickets in Spain
With Spain's free train tickets now available (even for tourists), we break down the process step by step so you can enjoy your free trip from September 1st 2022.
Published: 25 August 2022 11:46 CEST
Updated: 4 September 2022 10:22 CEST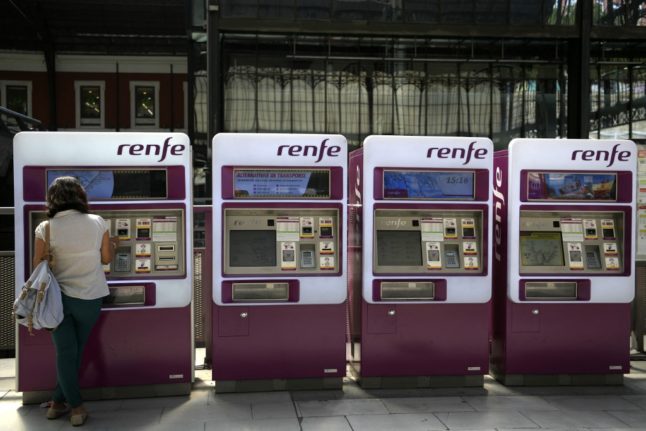 A woman buys train tickets on an automatic ticket machine in Madrid 2019. Photo: GABRIEL BOUYS/AFP
TRAVEL: Spain to scrap Covid temperature and visual checks 
From October 20th, non-EU travellers arriving in Spain will no longer undergo health checks by airport officials to assess if they have Covid-19, sources from Spanish airport manager Aena are quoted as saying. 
Published: 27 September 2022 13:44 CEST