For members
Drought: Where in Spain are there limits on water usage?
With extreme temperatures, little rain, and low water reserves, many regions across Spain are limiting water usage.
Published: 8 August 2022 12:10 CEST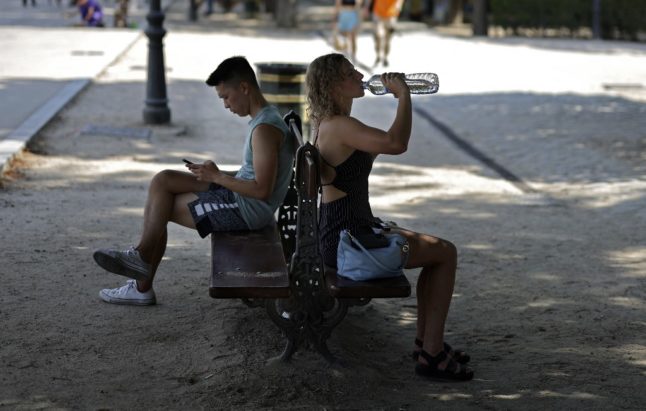 A woman drinks water in a park in central Madrid during a heatwave on August 2, 2022. Photo: THOMAS COEX/AFP
How heatwaves have battered Spain's mussel harvests
"There's nothing left here," sighs Javier Franch as he shakes the heavy rope of mussels he's just pulled to the surface in northeastern Spain. They are all dead.
Published: 9 September 2022 09:05 CEST