For members
'Nobody listens here!' Ten common complaints foreigners make to their Spanish partners
Cross-cultural relationships are as interesting as they are complex. Here are some of the ten most common moans foreigners have when talking to their Spanish partners.
Published: 4 August 2022 11:03 CEST
Updated: 6 August 2022 09:12 CEST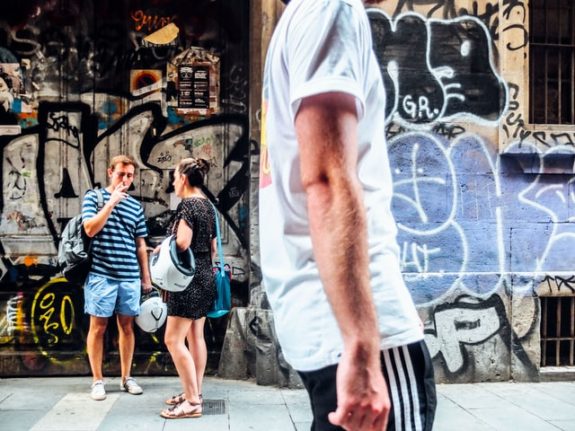 "You Spaniards smoke too much", is one of the grumbles many foreigners make to their Spanish partners. Photo: Zach Rowlandson/Unsplash
For members
¡Salud! The different ways to say cheers in Spanish
You may be familiar with the basic way Spaniards say 'cheers', but there are other Spanish expressions and habits associated with clinking glasses and making a toast that you'll be happy to learn.
Published: 12 September 2022 15:17 CEST