The famous San Fermín festival in the city of Pamplona, Navarre, northern Spain, returned this year after local officials called it off in 2020 and the following year because of the COVID-19 pandemic — the first time the festival was cancelled since Spain's civil war in the 1930s.
People from around the world flock to the city of around 200,000 residents to test their bravery and enjoy the festival's mix of round-the-clock parties, religious processions and concerts.
The festival begins with fireworks known as the 'chupinazo' at midday on July 6, then a rendition of the song 'Pamploneses, Viva San Fermín, Gora San Fermín,' before the most famous part of the festival: the bull run, known as the 'encierro.'
READ ALSO: Five in hospital as Spain's Pamplona bull run returns
The festival, which dates back to medieval times, also features concerts, religious processions, folk dancing and round-the-clock drinking.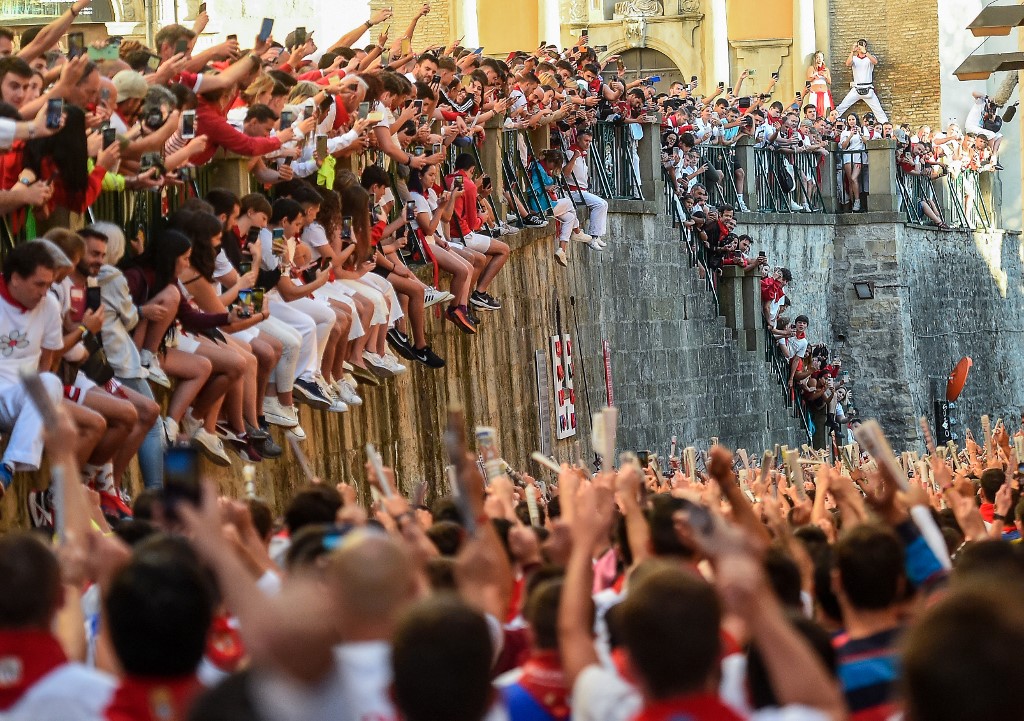 Participants cheer before the start of the "encierro" (bull-run) of the San Fermin festival. Photo: ANDER GILLENEA/AFP
But the highlight, of course, is is the bracing daily test of courage against a thundering pack of half-tonne, sharp-horned bulls.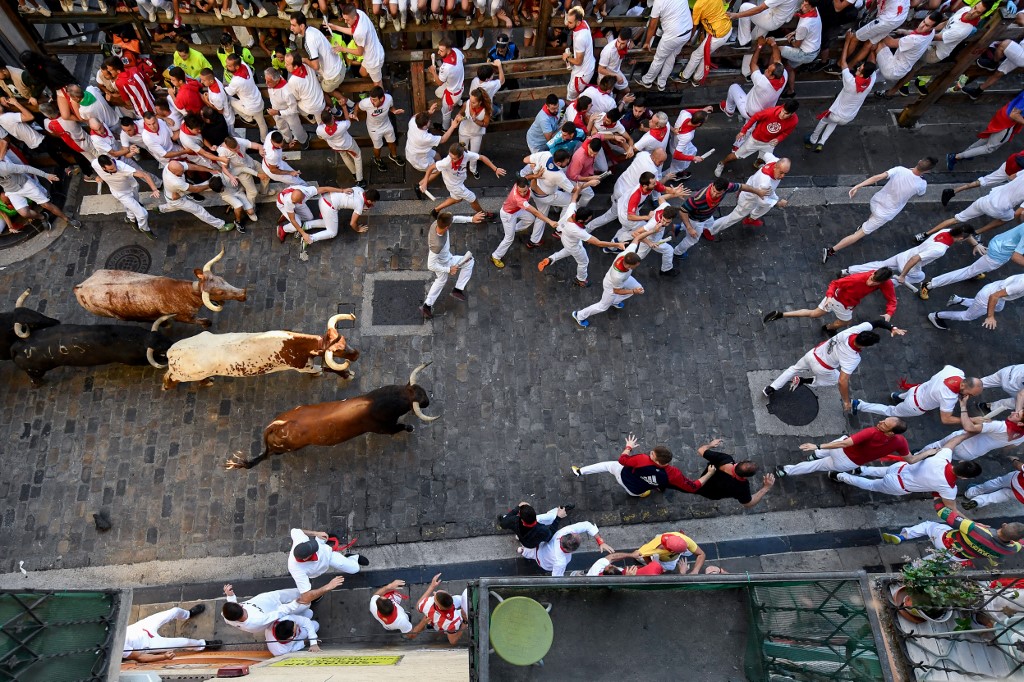 Participants run ahead of bulls during the "encierro". Photo: ANDER GILLENEA/AFP
Every day at 8:00 am, hundreds of daredevils race with six fighting bulls along an 850-metre (2,800-foot) course from a holding pen to Pamplona's bull ring, which this year marks its 100th anniversary.
READ ALSO: Three gored at Pamplona's fifth bull run
The bravest — or most foolhardy — run as close as possible to the bulls' horns, preferably without being gored.
Sixteen people have died in the bull runs since 1910. The last death occurred in 2009 gored a 27-year-old Spaniard in the neck, heart and lungs.
The Local has put together some of the best pictures so you can safely enjoy the festival from the comfort of your own home.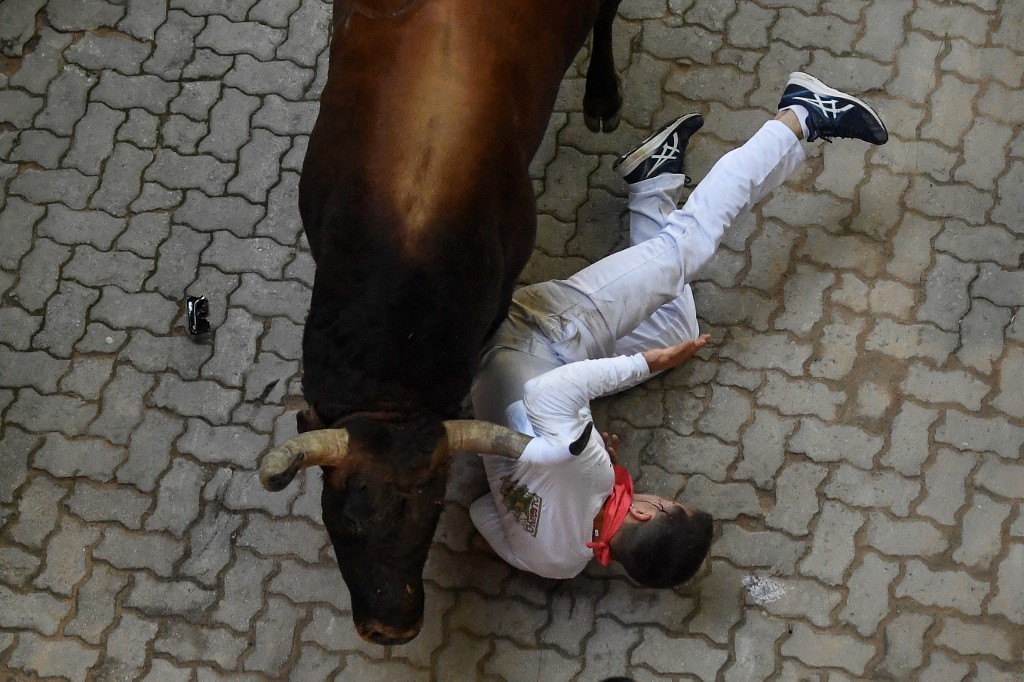 A participant is struck by a bull. Photo: MIGUEL RIOPA/AFP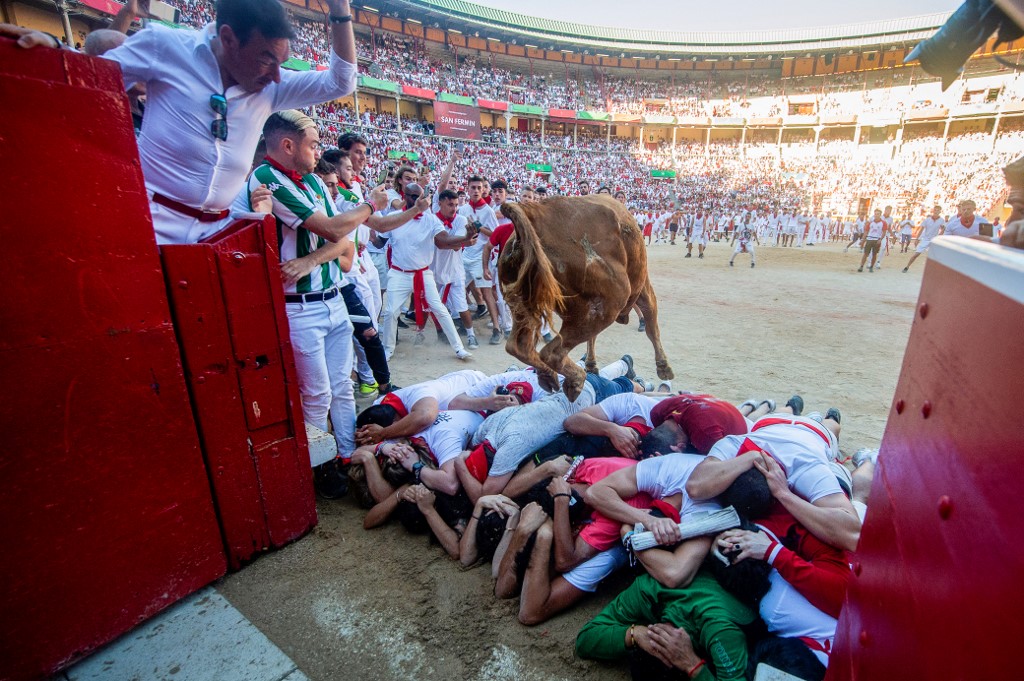 A young cow jumps over participants at the Pamplona's bullring after the seventh "encierro" (bull-run) of the San Fermin Festival in Pamplona, northern Spain, on July 13, 2022. Photo: MIGUEL RIOPA/ AFP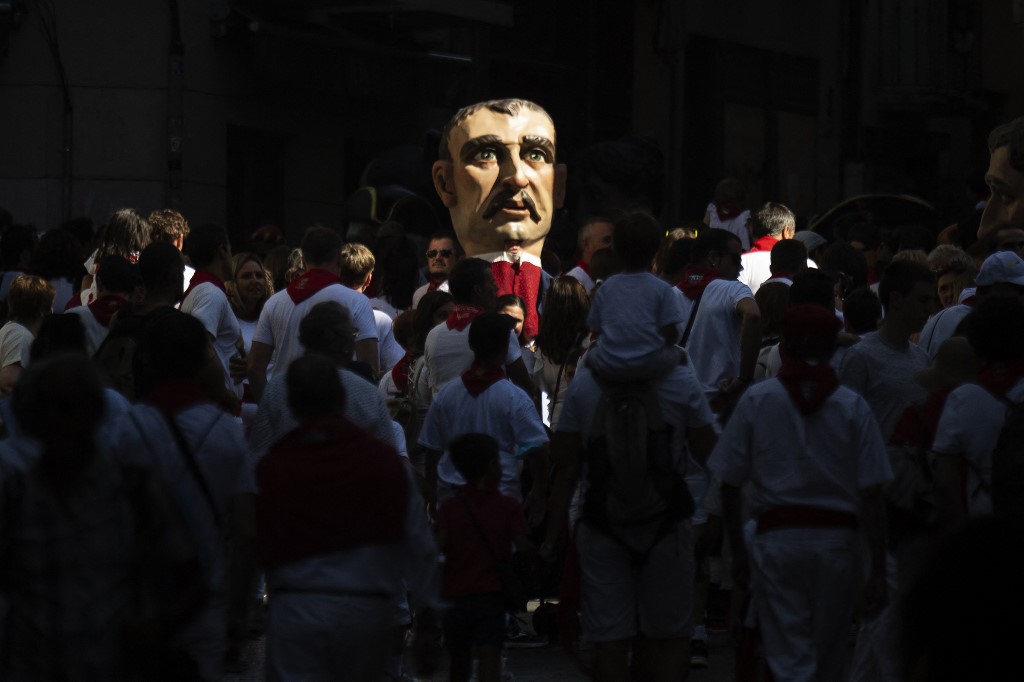 A cabezudo (big-head) walks in the street between revellers during the seventh day of the San Fermin Festival. Photo: MIGUEL RIOPA/ AFP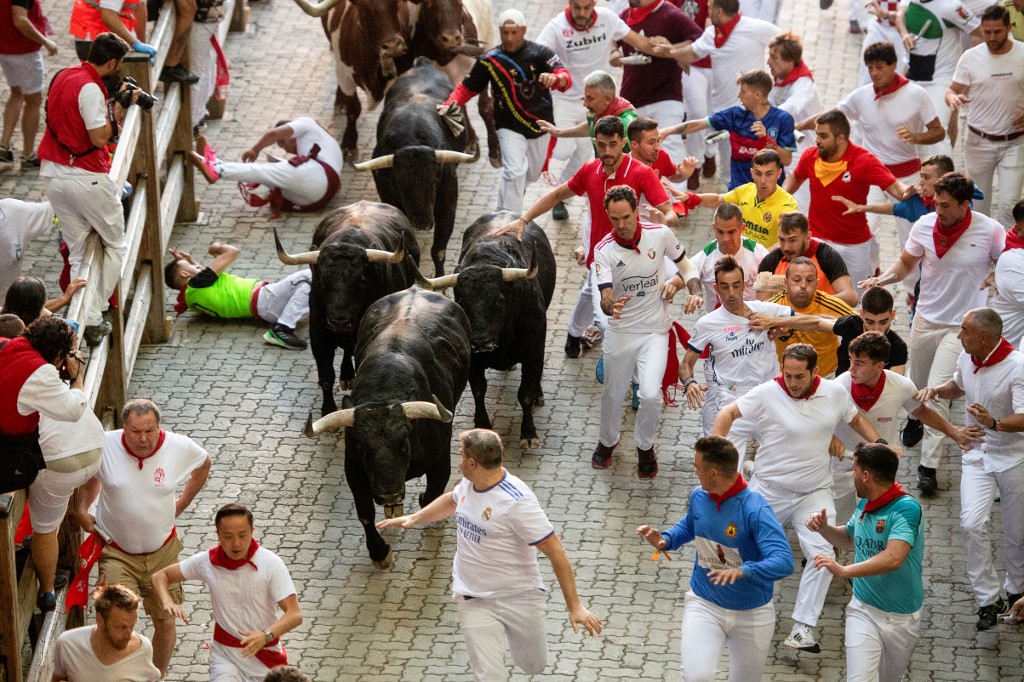 Participants run ahead of the bulls. Photo: MIGUEL RIOPA/AFP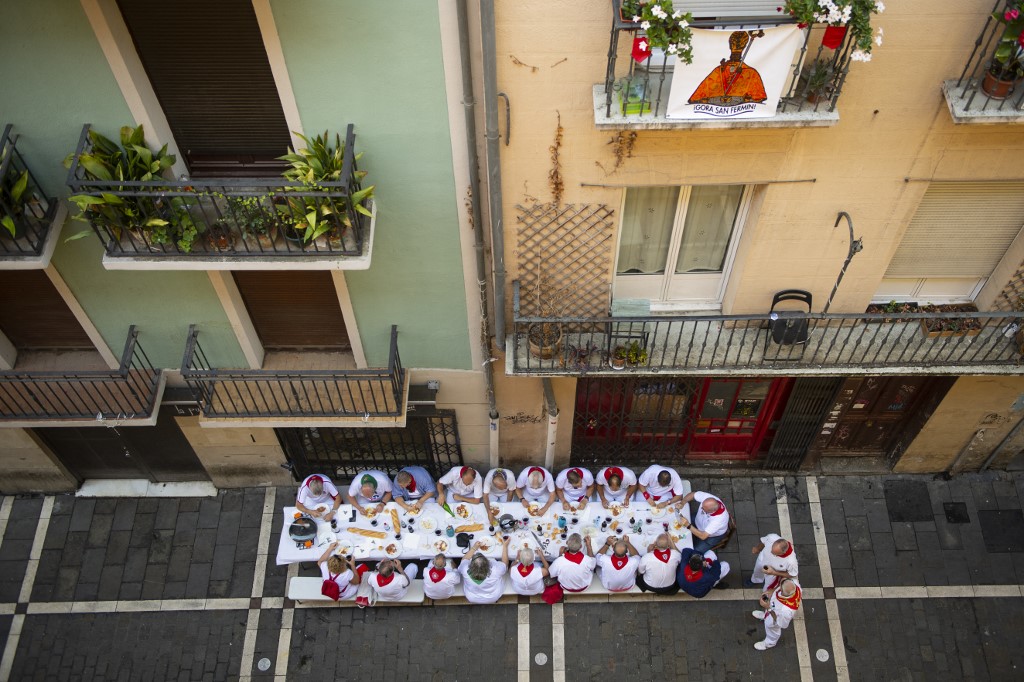 People eat a traditional brunch in a street during the San Fermin festival. Photo: MIGUEL RIOPA/ AFP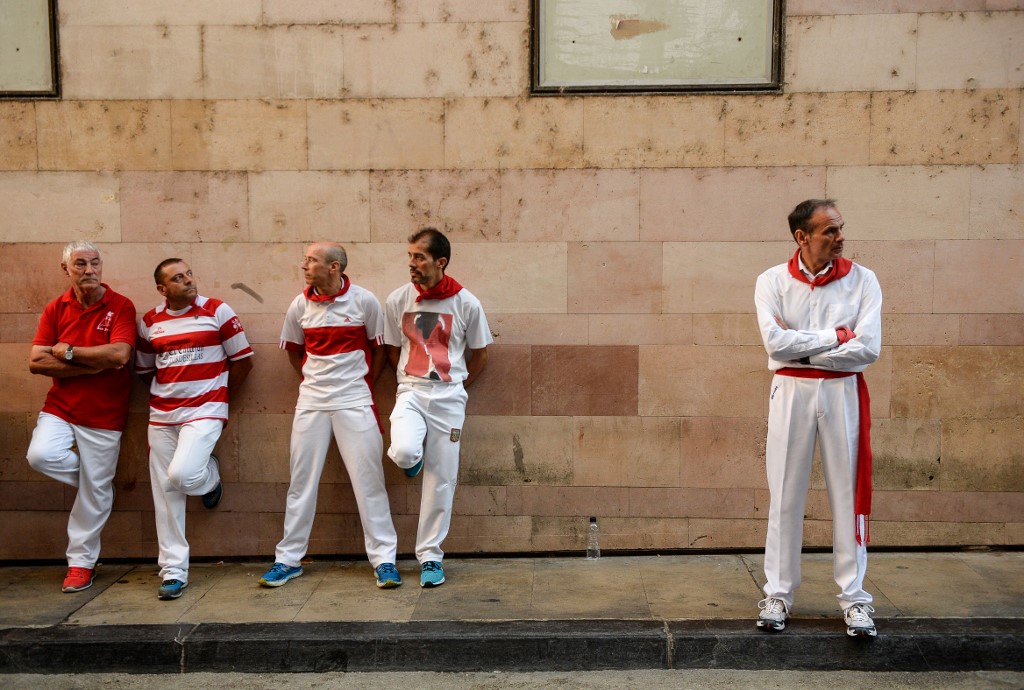 Participants look on before the start of the "encierro". Photo: Ander GILLENEA/AFP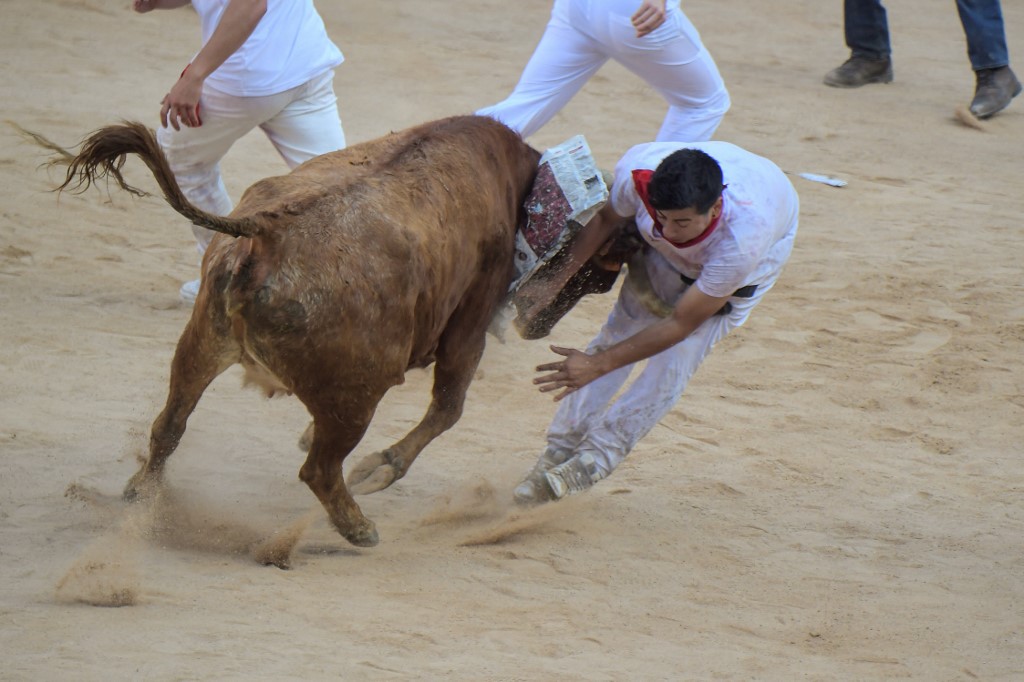 A participant is thrown by a young cow. Photo by Jose Jordan/AFP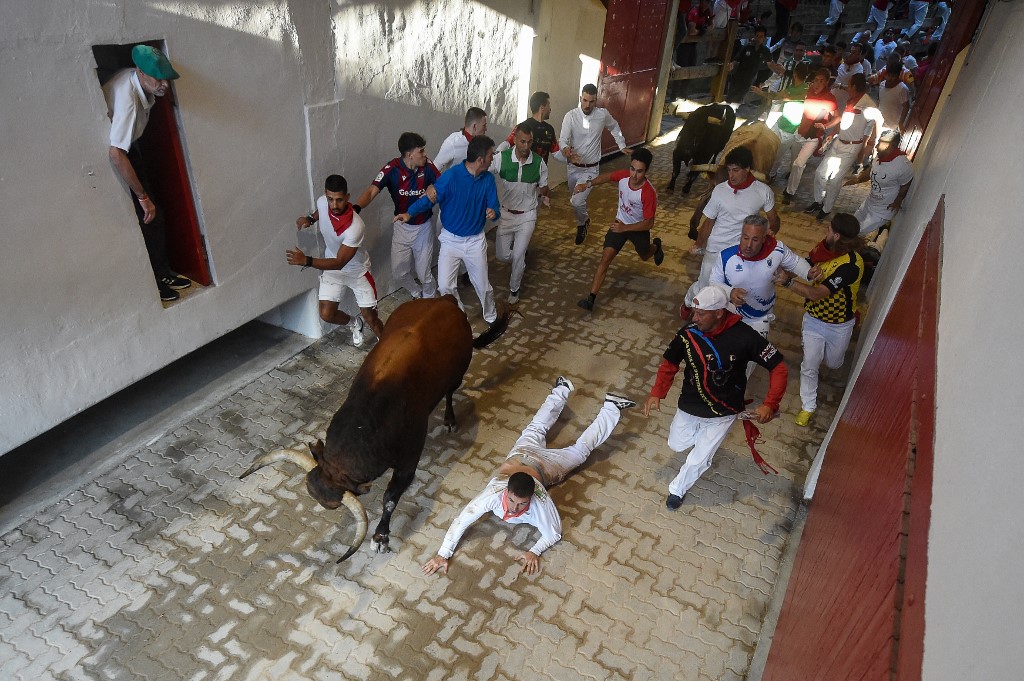 Photo: MIGUEL RIOPA/ AFP