For members
How likely is it that Spain will make face masks mandatory indoors again?
Face masks ceased to be obligatory indoors in Spain in late April 2022, but could the recent rise in Covid-19 cases force the Spanish government to reconsider whether the rule should be brought back?
Published: 6 July 2022 17:06 CEST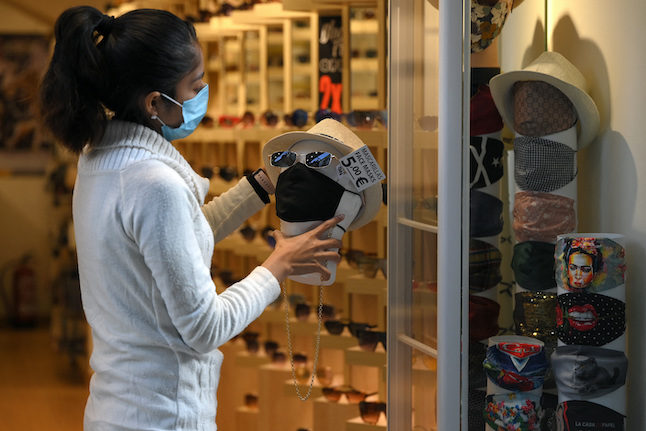 Will face indoor face mask rules return in Spain? Photo: LLUIS GENE / AFP
What are Spain's current rules for asymptomatic and mild Covid cases?
Spain is currently experiencing an eighth Covid wave. For those who test positive during the summer of 2022, here's a reminder of all the rules and recommendations you need to be aware of, concerning asymptomatic, mild and serious cases.
Published: 7 July 2022 09:43 CEST