For members
What you need to know about the EU's plan for a uniform phone charger
The European Union has approved a new regulation that would force tech companies to use a standard charger for mobile phones and electronic devices. What does this mean?
Published: 9 June 2022 09:00 CEST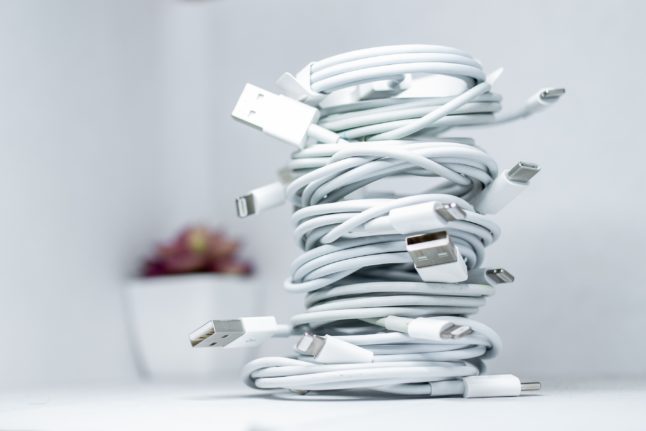 The European Union will require all manufacturers use the same USB Type C for charging ports in certain devices. (Photo by Solen Feyissa on Unsplash)
How drought is threatening Spain's 'green gold' harvest
In the scorching heat, Felipe Elvira inspects the branches of his olive trees, planted as far as the eye can see on a dusty hillside in southern Spain. "There are no olives on these. Everything is dry," the 68-year-old laments.
Published: 27 July 2022 09:12 CEST