For members
Why are staff at Spanish embassies around the world on strike?
Staff at Spanish embassies and consulates in at least seven different countries have joined a strike that started in the UK, leading to delays in visa processing for many around the world.
Published: 27 May 2022 10:22 CEST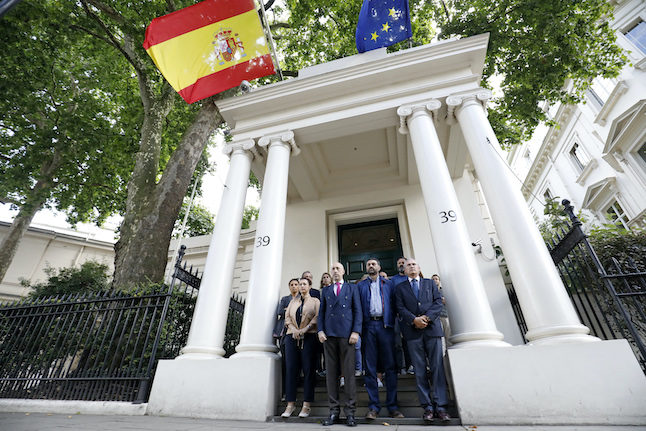 Staff at the Spanish Embassy in London in 2017. Photo: Tolga AKMEN / AFP
For members
Six hard facts Americans should be aware of before moving to Spain 
There are 40,000 US nationals living in Spain but the road to residency and integration isn't always straightforward for them. Here are six practical points Americans should factor in before embarking on a move to 'España', from work, to tax and healthcare.
Published: 4 August 2022 13:26 CEST
Updated: 7 August 2022 07:24 CEST