Real Madrid. Barça. El clásico. La Copa Del Rey. The dominance of Spain's national team in recent years. Football is woven deep into the sociocultural fabric of Spanish society, taking on an almost religious level of fanaticism that dictates people's lives, schedules, moods and relationships.
Spanish clubs are some of Europe's biggest, its players some of the world's best, but Spanish football history has a curious tale of Scottish influence. 
Recreativo de Huelva is a fourth division club based in the Andalusian town of Huelva in south-western Spain.
Although the small club has had some stints in Spain's top league, the majority of its history has been spent in the lower leagues living a largely nondescript and unsuccessful footballing existence.
But it is the club's history, and how it came to be, that is the most interesting thing about it.
Recreativo de Huelva is Spain's oldest football club, founded 132 years ago by two Scots on 23rd December 1889 as Huelva Recreation Club.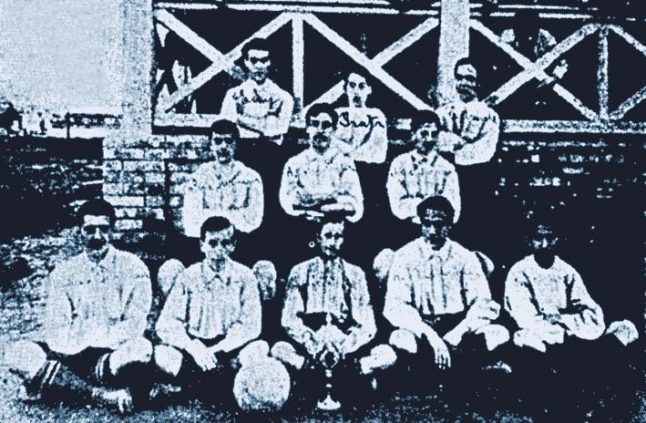 Recreativo de Huelva in 1906. Photo: Public Domain
Scottish doctors Alexander Mackay and Robert Russell Ross, were working at the mine near the Río Tinto (Tinto river) that stretches across southern Spain, and founded the club as a way of keeping themselves and their colleagues fit as they lay train lines on the outskirts of the city.
Technically speaking, the Rio Tinto Foot-Ball Club was the first football club to be established in Spain in 1878 (also in Huelva province), but the team ceased to exist after a few years, meaning Recreativo is the oldest still existing club in Spain.
Charles Adam, the club's first president, was also a Scot, and director of the Huelva Gas Company.
Recre's first organised match came a few days later, reportedly against a group of British sailors docked at the town's port, and then the first official match against Andalusian rivals Sevilla FC (formed in January 1890 by another Scot, Edward F. Johnston) in March of that same year.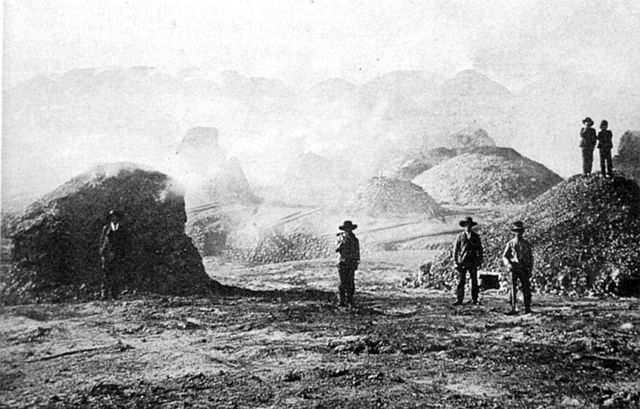 Ríotinto Company Limited was founded in 1873 when of a group of British investors purchased a mine complex on the Tinto river in Huelva from the Spanish government. Photo: Public Domain
Among the names in the starting XI that day were Alcock, Smith, Yates, Wakelin, Kirk, Daniels, Curtis, and Gibbon.
Recreativo continued playing invitational games over the next few years, facing groups of Britons working or docked in Spain, but also new Spanish clubs being formed as football mania swept over the country.
Eventually local tournaments were formed in the Andalusian area, and Recre won several cups before the turn of the century.
Unfortunately for Recreativo fans, aside from short stints in the first and second divisions over the years, the last in primera coming in the 2008/9 season, those early triumphs were the highlight.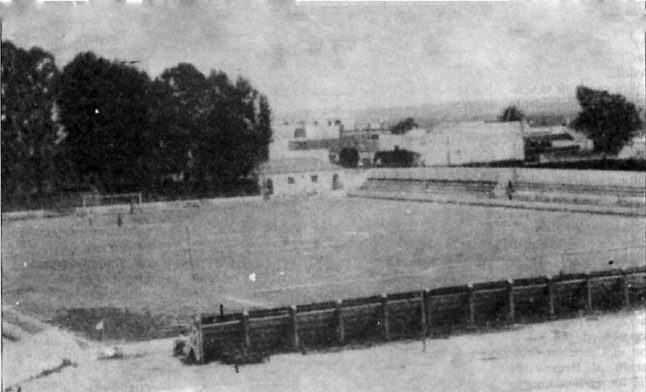 Built in 1892 , Recreativo's Velódromo was the club's first official stadium until it was replaced in the 1950s by the Colombino Stadium, then upgraded to the Nuevo Colombino. Photo: Public Domain
By no means world beaters, Recreativo de Huelva are no Barcelona or Madrid but they are older than both, started a Spanish love affair with football that remains to this day, and will always have a footprint in the history of Spanish football.
But Recreativo isn't the only British connection to Spanish football.
Scots and Englishmen founded several smaller clubs around the Madrid area before the birth of Real, and the Witty family helped to found Barcelona.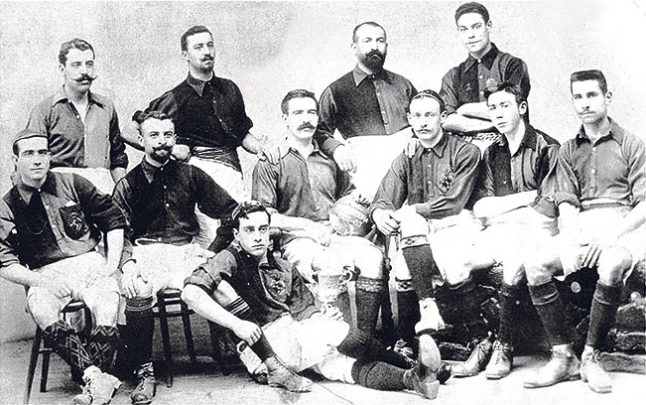 FC Barcelona's first football squad pose for a team photo in 1903, including Arthur Witty, seen here holding the football. Photo: Public Domain
Many Scots who introduced football to the Catalonia region founded small clubs, and some even went onto to play for Barcelona.
Scot George Pattullo was one of Barça's first greats, scoring an incredible 43 goals in 23 games between 1910 and 1912 and even coming out of retirement to play against local rivals Espanyol in the 1912 cup semi-final.
In the 1890's British shipyard workers working in the Basque Country founded Bilbao Football Club.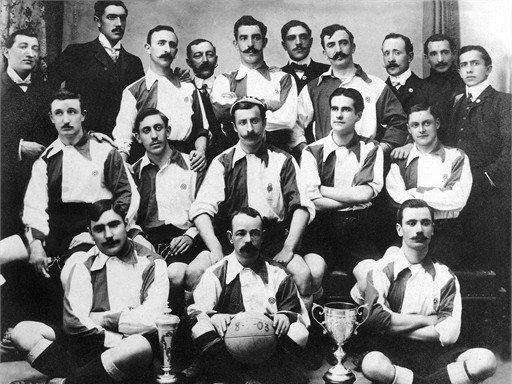 The Athletic Club (Athletic de Bilbao) team of 1903, winners of Spain's first Copa del Rey , also winning the Copa de la Coronación that year. Photo: Public Domain
Basque students who had been studying in England founded Athletic Club on their return home- naming it not 'Atlético' but Athletic in homage to the English game, and many early Spanish clubs were named in the English tradition and remained so until the rule of Franco.
Athletic Club de Bilbao even reportedly got their kit from Blackburn Rovers and then Southampton.
One curious linguistic quirk is that the word 'fútbol' even exists as a Spanish anglicism of the word football, and that very few clubs go by the more traditional 'balompié' like Real Betis de Balompié do.
Another example of the influence the creators of the beautiful game had over late 19th century Spaniards is seen in the iconic kits of Real Madrid, who in their early days adopted the all-white look to pay homage to the London-team Corinthian, an amateur team credited with having popularised football around the world and having promoted sportsmanship and fair play.
Whatever football team you support in Spain, whether it's Sevilla, Celta de Vigo or of course Barça or Real, there's a high chance the club's origins have a British connection.