For members
How to travel to Spain if your residency document has expired
What happens if you want to travel, but your Spanish residency document has expired or you're waiting for it to be renewed? Will you still be allowed back into the country? Here's how to make sure you can return to Spain.
Published: 2 May 2022 12:50 CEST
Updated: 7 May 2022 10:40 CEST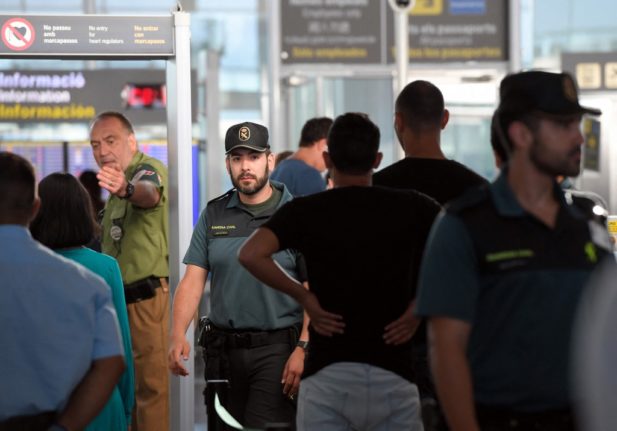 An 'autorización de regreso' (return permit) may not be granted to foreigners who are subject to a ban on leaving Spain or a limitation on their freedom of movement. (Photo by LLUIS GENE / AFP)
TRAVEL: Spain extends ban on unvaccinated non-EU tourists
Britons, Americans and other non-EU/Schengen travellers who are neither vaccinated nor recently recovered from Covid-19 will not be able to visit Spain for tourism for at least another month, Spanish authorities have confirmed.
Published: 16 May 2022 11:24 CEST