For members
Can I travel to Spain if my passport has expired?
What happens when you want to travel to Spain, but your passport has expired? Are you still able to enter with an ID document or similar? We take a look at the situation for Spanish citizens, EU citizens, non-EU foreigners with residency in Spain and third-country tourists.
Published: 27 April 2022 12:43 CEST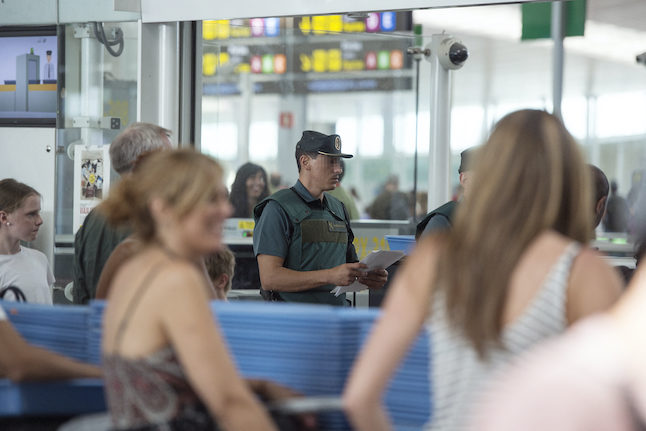 Passport checks at Spanish customs. Photo: Josep LAGO / AFP
Spain to allow unvaccinated non-EU tourists to enter 'in matter of days'
Spain's Tourism Minister on Thursday announced that "in a matter of days" unvaccinated third-country nationals such as Britons and Americans will be able to travel to Spain for a holiday with proof of a negative Covid-19 test. 
Published: 19 May 2022 13:35 CEST