For members
REMINDER: What are Spain's mask rules for travel?
Do you still need to wear a mask on airplanes, trains and buses in Spain? And what about at airports, stations or on ferries? Here's what you need to know about when and where you need to wear a mask when it comes to travelling.
Published: 21 April 2022 08:23 CEST
Updated: 12 May 2022 10:54 CEST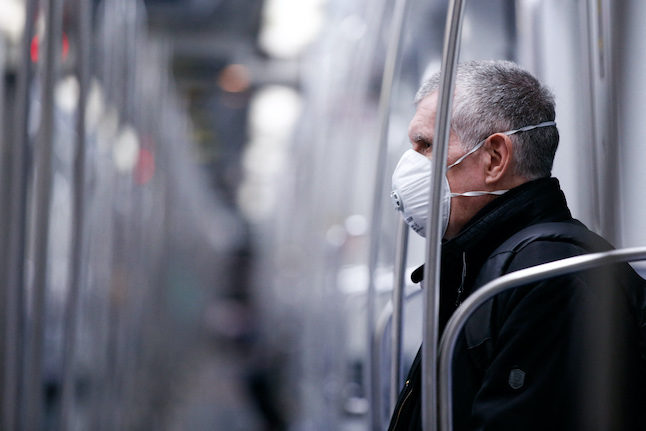 Masks are still required on public transport in Spain. Photo: PAU BARRENA / AFP
For members
'Only the rich will travel': How EU rules could cost Spain 11 million tourists
EU measures to reduce the aviation sector's net emissions by 2050 could have a huge impact on Spain's tourism industry and economy, the country's main airline and tourism associations have warned.
Published: 29 September 2022 10:14 CEST