For members
Top tips to safely enjoy Spain's Camino de Santiago on foot or by bike
The famous pilgrimage was affected by Covid-19 in recent years but as Spain seemingly begins to move on from the pandemic, many people are keen to make the walk, or cycle. The Local has outlined some tips to get the most from the famous pilgrimage by foot or bike.
Published: 23 February 2022 09:23 CET
Updated: 30 April 2022 09:38 CEST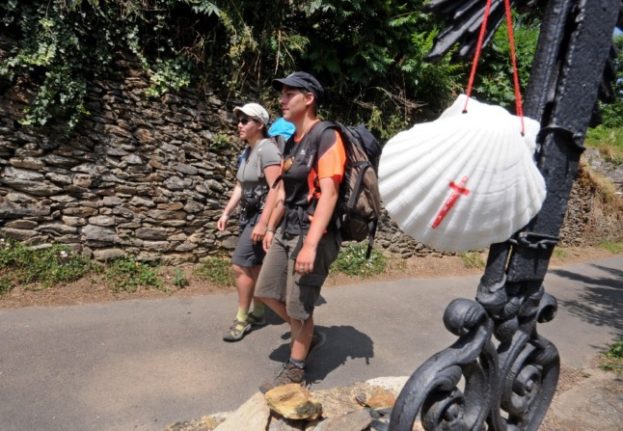 Hikers walk toward the village of Conques, central southern France. The traditional Camino route starts in neighbouring France. (Photo by JOSE TORRES / AFP)
Ten of the most amazing bike routes in Spain
Here are some of the greatest and most beautiful cycling routes across Spain for avid cyclists, from Don Quijote territory to the green north. Saddle up everyone!
Published: 5 May 2022 10:06 CEST