For members
How Spain's regions are tightening Covid restrictions for New Year's Eve
Spain is ending 2021 with its highest Covid infection indicators on record, spurring many regions to tighten restrictions specifically for New Year's Eve celebrations. Here's how your plans could be disrupted depending on where you are in the country.
Published: 29 December 2021 12:12 CET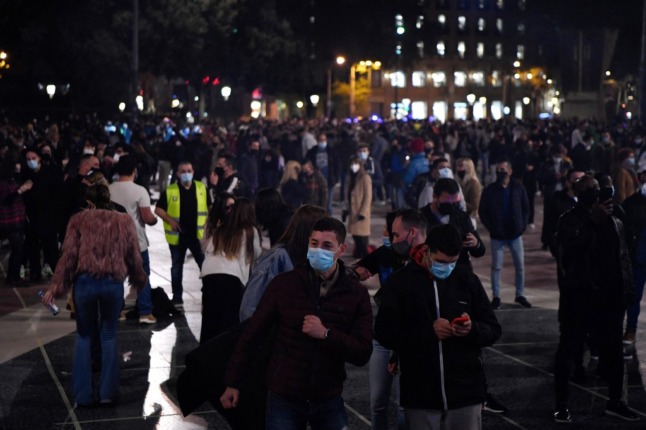 Expect cancelled celebrations and tighter restrictions specifically for New Year's Eve in Spain this December 31st. Photo: Pau Barrena/AFP
What are Spain's current rules for asymptomatic and mild Covid cases?
Spain is currently experiencing an eighth Covid wave. For those who test positive during the summer of 2022, here's a reminder of all the rules and recommendations you need to be aware of, concerning asymptomatic, mild and serious cases.
Published: 7 July 2022 09:43 CEST