For members
KEY POINTS: How Spain plans to fight Omicron this Christmas
Spain's Prime Minister and the country's 17 regions on Wednesday agreed to a number of Covid-19 measures that will apply across the country to combat the highest daily infections seen since the start of the pandemic.
Published: 23 December 2021 11:28 CET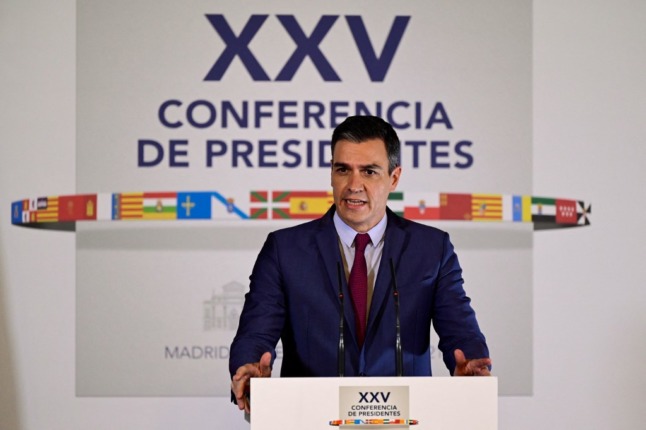 Spain's Prime Minister Pedro Sánchez speaks during a press conference following a Conference of Regional Presidents on December 22, 2021. (Photo by JAVIER SORIANO / AFP)
For members
FACT CHECK: Do you still need Covid documents to travel to Spain?
There has been some confusion in the Spanish and English-language press following the announcement this week that Spain has scrapped its Covid health travel form. Here's what Brits, Americans and other international travellers need to know about Spain's existing travel restrictions. 
Published: 22 September 2022 09:12 CEST
Updated: 24 September 2022 06:15 CEST