For members
KEY POINTS: How Spain plans to fight Omicron this Christmas
Spain's Prime Minister and the country's 17 regions on Wednesday agreed to a number of Covid-19 measures that will apply across the country to combat the highest daily infections seen since the start of the pandemic.
Published: 23 December 2021 11:28 CET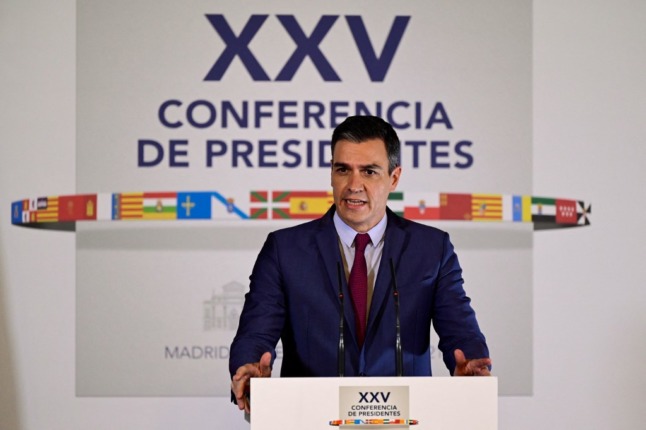 Spain's Prime Minister Pedro Sánchez speaks during a press conference following a Conference of Regional Presidents on December 22, 2021. (Photo by JAVIER SORIANO / AFP)
TRAVEL: Spain extends ban on unvaccinated non-EU tourists
Britons, Americans and other non-EU/Schengen travellers who are neither vaccinated nor recently recovered from Covid-19 will not be able to visit Spain for tourism for at least another month, Spanish authorities have confirmed.
Published: 16 May 2022 11:24 CEST