For members
Is there a science to winning Spain's 'El Gordo' Christmas lottery?
It's one of the biggest days in Spain, and the vast majority of Spaniards take part hoping for a big win that will change their lives. So why is it that many people spend hours queuing at specific lottery outlets? Why do the winners often seem to be in the same places? Is there actually a hidden formula to winning 'El Gordo'?
Published: 17 December 2021 12:41 CET
Updated: 18 December 2021 11:58 CET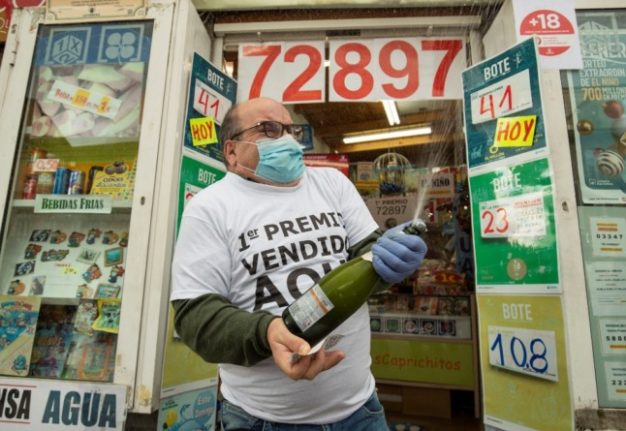 A lottery seller celebrates selling the first prize of Spain's Christmas lottery draew "El Gordo" (the Fat One) in Vigo on December 22, 2020. Photo: STR/AFP
For members
How much does it really cost to live in Barcelona?
Barcelona is one of the most popular cities for foreigners to move to in Spain, but it's also among the most expensive. Long-time Barcelona resident Esme Fox explains exactly how much you'll need to live in the Catalan capital.
Published: 17 October 2022 09:04 CEST
Updated: 23 October 2022 08:24 CEST