For members
Why Spain is still in the wrong time zone because of Hitler
As Spain again prepares to put the clocks forward on Saturday night, we look at the fascinating reasons why the country has been in the wrong time zone for the last 75 years, the possible effects of this historical blip on Spanish society, and why there's still no sign of it changing.
Published: 29 October 2021 17:16 CEST
Updated: 26 March 2022 11:04 CET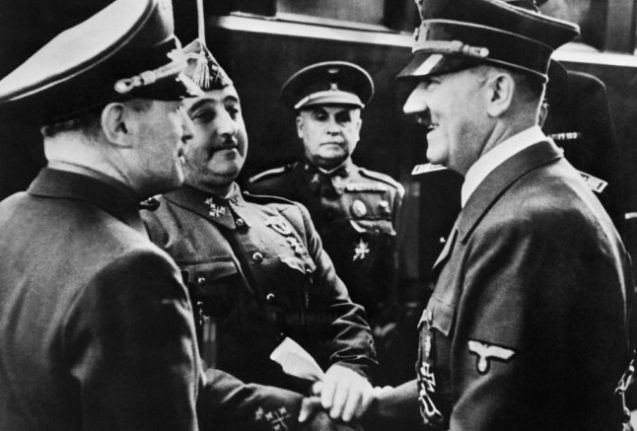 Nazi leader German Chancellor Adolf Hitler (R) shakes hands with Spanish Generalísimo Francisco Franco at Hendaye train station on the French-Spanish border in October 1940. (Photo by AFP)
Rampant branch closures and job cuts help Spain's banks post huge earnings
Spain's biggest banks this week reported huge profits in 2021 and cheered their return to recovery post-Covid, but ruthless cost-cutting in the form of thousands of layoffs, hundreds of branch closures and the removal of many ATMs have left customers in Spain suffering, in this latest example of 'Capitalismo 2.0'. 
Published: 3 February 2022 13:34 CET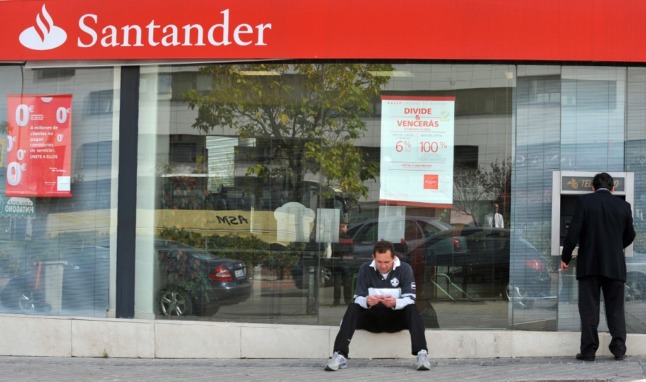 More than 3,500 Santander workers lost their jobs in Spain in 2021 and a further 2,000 more employees working for Santander across Europe were also laid off. Photo: PHILIPPE DESMAZES / AFP