For members
Oysters, not hostias! How to 'swear' politely in Spanish
Swearing is accepted in many social contexts in Spain, but if you really need to sugarcoat your curse words, there are many euphemisms and expressions that can help you save face in certain situations.
Published: 29 September 2021 16:24 CEST
Updated: 22 September 2022 16:12 CEST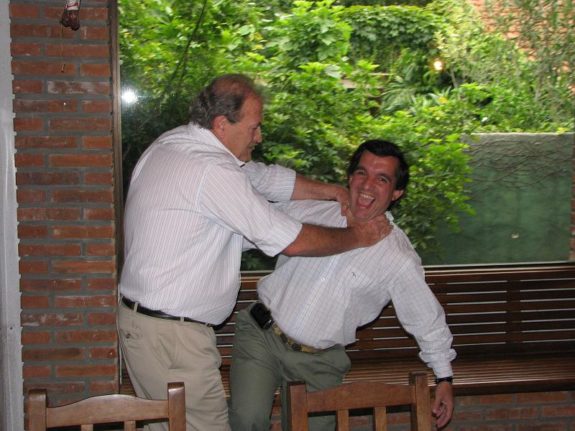 If you don't want to be strangled by your inlaws, you may need to refrain from using actual Spanish swear words at the dinner table. Photo: Javier Pincemin/Flickr
For members
¡Salud! The different ways to say cheers in Spanish
You may be familiar with the basic way Spaniards say 'cheers', but there are other Spanish expressions and habits associated with clinking glasses and making a toast that you'll be happy to learn.
Published: 12 September 2022 15:17 CEST