For members
Catalonia's festival celebrating timber raftsmen
Raiers are timber raftsmen – the ancient profession of transporting wood via waterways. Each summer, the profession is remembered and celebrated with a festival in the small Catalan town of Coll de Nargó.
Published: 13 August 2021 16:34 CEST
Updated: 14 August 2021 09:49 CEST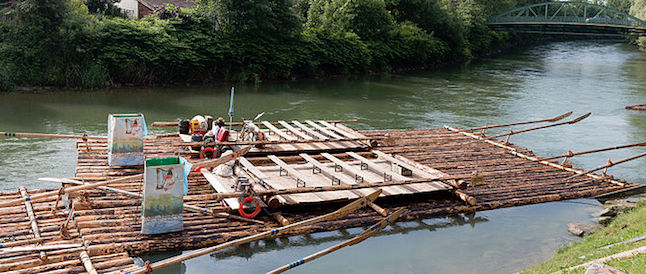 Catalonia's festival of timber raftsmen. Image: Mummelgrummel / Wikimedia Commons
For members
IN DEPTH: Will bullfighting ever be banned in Spain?
It's one of the longest held stereotypes about Spanish society and one that's increasingly controversial, but will bullfighting ever be banned in Spain, or could it even die out soon?
Published: 27 July 2022 10:23 CEST
Updated: 6 August 2022 09:09 CEST