For members
How some Americans in Spain are flying back home to get the Covid vaccine sooner
As some countries' vaccination campaigns are going much faster than Spain's, can foreign residents fly back to their home countries to get the Covid-19 vaccine sooner? Some US nationals are doing exactly that, The Local finds out.
Published: 3 May 2021 20:28 CEST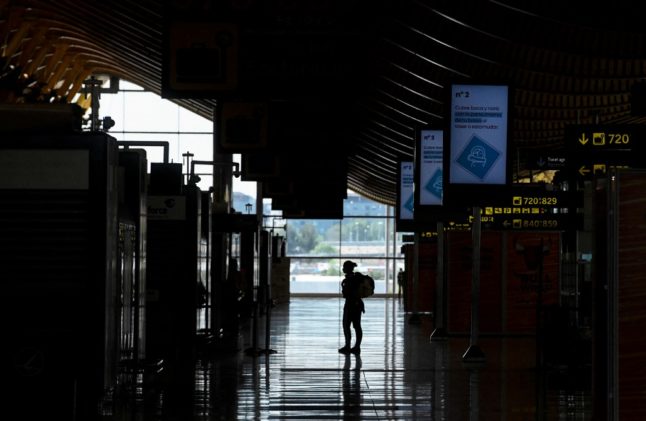 Photos: OSCAR DEL POZO,LLUIS GENE / AFP
Spain rules out EU's advice on compulsory Covid-19 vaccination 
Spain's Health Ministry said Thursday there will be no mandatory vaccination in the country following the European Commission's advice to Member States to "think about it" and Germany's announcement that it will make vaccines compulsory in February.
Published: 3 December 2021 09:30 CET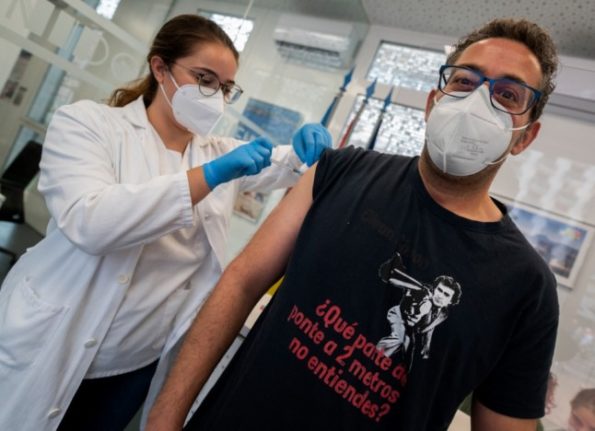 A Spanish man being vaccinated poses with a custom-made T-shirt showing Spain's chief epidimiologist Fernando Simón striking a 'Dirty Harry/Clint Eastwood' pose over the words "What part of keep a two-metre distance don't you understand?' Photo: José Jordan