What is la malafollá?
Granada is a beautiful city and province which is steeped in history, allows for skiing in southern Spain and has a free tapas culture that's second to none. 
You would therefore think granaínos would have little reason not to be in a good mood, but in truth their character is often perceived by outsiders as rude, sarcastic or pessimistic. 
From the waiter who doesn't greet you and just asks you what you want, to the bus driver who suggests you're out of shape because you're taking too long to get on, this brash character may seem more suited to central and northern Spain. 
This is how some perceive la malafollá, but for many locals it's not something to be ashamed of, it's simply a misunderstood trait which is quintessential to the granaíno character.
Where does the expression la malafollá come from?
If you speak Spanish, and especially if you're familiar with the Andalusian propensity for dropping consonants and shortening words, you may have assumed that malafollá is a southern version of mala+follada, which could be translated into English as 'badly f*cked'. 
That would be the obvious association, right? A lacklustre time under the sheets resulting in a grumpy character. 
Surprisingly, no local sources have made that connection, with the most widely shared theory being instead that follá comes from the word fuelle (bellows in English).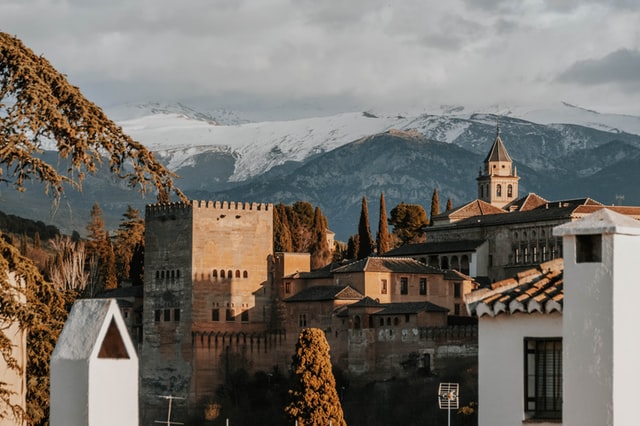 Legend has it a young, apprentice blacksmith in Granada's Moorish neighbourhood of El Albaicín wasn't very good at stoking the fire with the bellows, leading his household to not warm up enough. 
His mediocre temperature regulation somehow went down in history, and the term malafollá (badly bellowed) was born. 
Nowadays it's one of the most common slang expressions used in local speech and a way of referring to someone's intrinsic 'Granada-ishess'.
Is there any truth to la malafollá?
"People are shaped by the weather," Alejandro Rodríguez, a Granada local who runs an olive farm with his family, told The Local Spain. 
"If you look at the weather here, we tend to have some of the hottest summers in Spain and the winters are very cold too.
"We don't have rivers, it doesn't rain enough, the land isn't fertile. 
"So from a historic perspective, it makes sense that granadinos have that lingering bad mood.
"Try being in the street here in July, the heat is enough to put anyone off from talking to others." 
According to the late 'granaíno' writer José García Ladrón de Guevara , who wrote a book titled 'La malafollá granaína', the Granadan ill humour is "a kind of free bad host that the people of Granada distribute without rhyme nor reason to everyone around them and that, under no circumstances denotes bad character, bad manners, or particular hostility towards the receiver". 
"Nor does it denote disinterest or apathy in the granaíno, as some say".
So rather than being surly, sour or ill-mannered on purpose, granaínos are simply predisposed to irony and black humour. 
Their malafollá is just part of who they are, in the same way as people from Cádiz have a reputation for being naturally humorous without trying too hard. 
"As everything is going to end badly, we think 'at least we're going to turn it into a joke'," Granada Law Professor Nicolás López Calera told local daily Ideal, showcasing that predisposition to live in a constant state of pessimistic conformism. 
So the next time you find yourself in incredible Granada heading up its cobbled streets to La Alhambra and you're dished up an untypical wallop of Spanish sarcasm, remember it isn't meant to cause offence or hurt your feelings. 
It's just their malafollá.
READ ALSO: