For members
OPINION: 'Wearing a mask at the beach in Spain will feel like being in a hospital ward'
Madrid-based politicians forgot that for most Spaniards having to wear a mask at the beach impinges on their liberties in the one place they go to feel free, writes Graham Keeley in reaction to Spain's recent face mask fiasco.
Published: 8 April 2021 15:58 CEST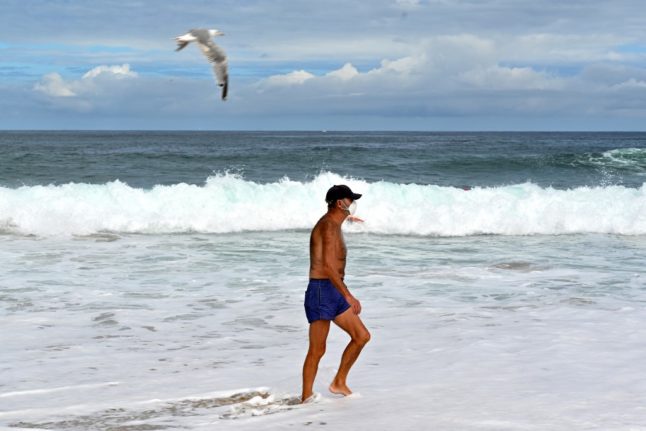 A man wears a face mask as he walks by the sea at Zurriola beach in San Sebastian on August 26, 2020. (Photo by Gabriel BOUYS/AFP
For members
Will Spain have a sixth coronavirus wave?
While Covid infections are rising across Europe, Spain has managed to keep cases and hospitalisations low so far this autumn. But there are already signs things may be changing. 
Published: 9 November 2021 11:27 CET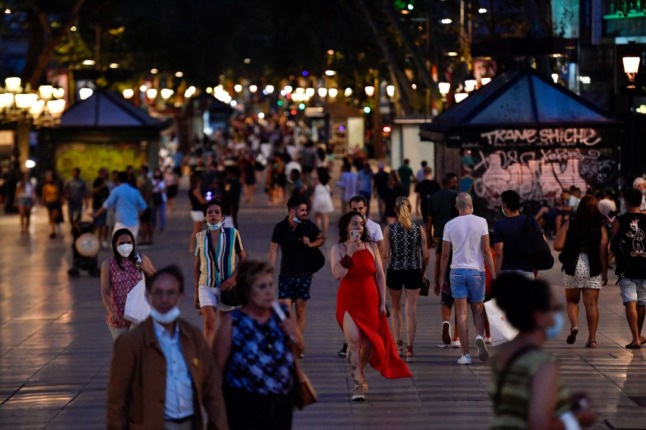 Spain's epidemiological situation is the most favourable in the EU and a sixth wave but will there be a sixth wave? Photo: Pau Barrena/AFP