For members
Why do Spaniards find it embarrassing to eat the last bite?
You may have noticed that your Spanish friends refer to the last bite of food on a shared plate of tapas as 'la de la vergüenza' (the one to be ashamed of or embarrassed about). 
Published: 11 March 2021 12:57 CET
Updated: 21 October 2022 16:19 CEST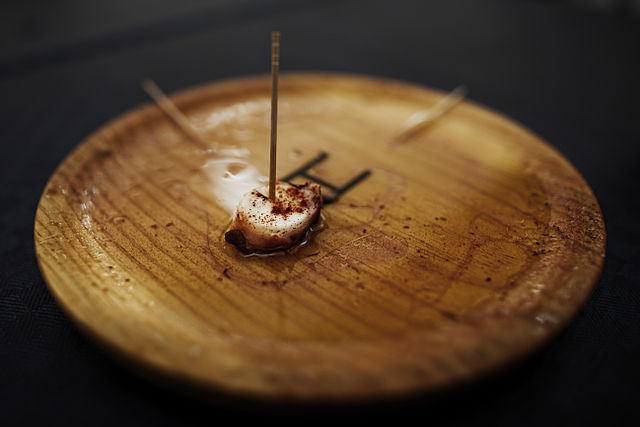 The last piece of a serving of 'pulpo a la gallega' (octopus with paprika and olive oil), one of Galicia's most delicious treats. Photo: Noel Feans/Wikipedia
'We're going to hell': Supermarket's readymade fried eggs offend Spaniards
Spain's most popular supermarket Mercadona has shocked shoppers by selling pre-cooked fried eggs in plastic packaging, sparking a huge uproar among environmentalists and food lovers.
Published: 2 December 2022 11:21 CET