Spanish Minister of Industry, Commerce and Tourism Reyes Maroto on Monday told journalists in Castellón (Valencia) that her government plans to incorporate vaccine passports or certificates to the safe travel corridors they are planning, as "an element of safe mobility".
"We already have safety protocols in place but we want to take another step to help restart travel as soon as the coronavirus situation allows for it," Maroto said.
There is no indication Spain's Tourism Ministry intends to replace negative PCR or antigen tests with vaccine passports as a means of proving one doesn't have Covid-19 before entering Spain, but rather these will be another way of guaranteeing that there isn't infection risk.
Minister Maroto added that her government was working with the EU and the OECD to "adopt common protocols that give travellers the confidence that they can travel safely".
However Spain's chief epidemiologist Fernando Simón is reported to not be convinced by the prospect of Spain adopting and allowing a Covid-19 vaccine passport "for the moment", suggesting that "a lot more research is needed" and "it can't be set up quickly".
Regarding Spain's Tourism Ministry's planned safe travel corridors, Reyes Maroto stated that Spain was already a pioneer in this regard and had set them up "with great agility" last summer.
READ MORE:  What parts of Spain are likely to open up to tourists first?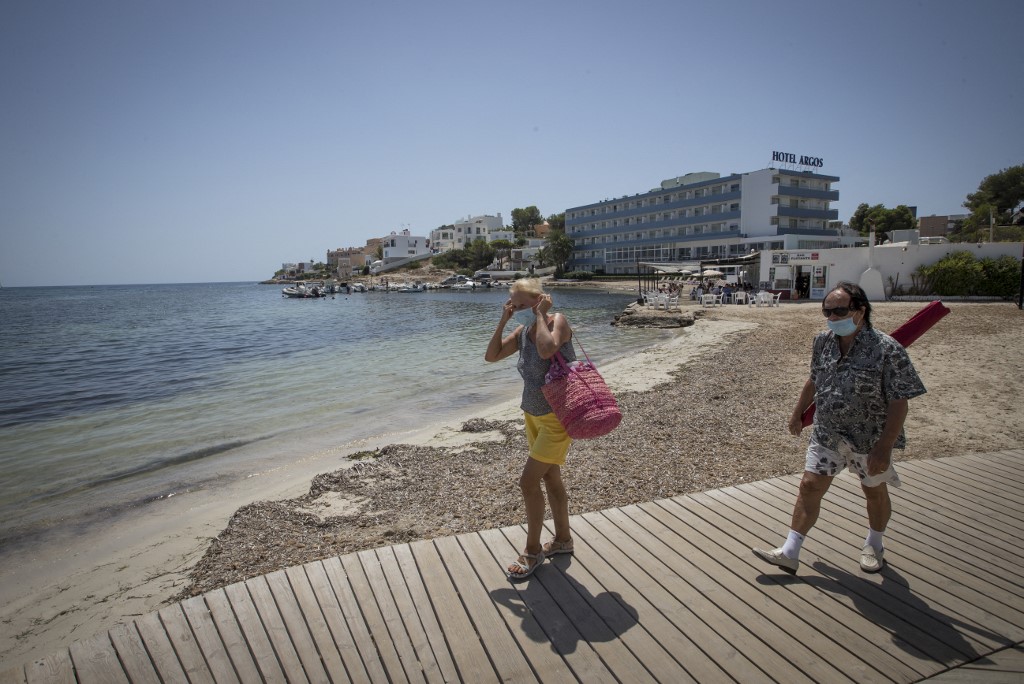 "We already have these protocols approved for use in the Canary Islands and the Balearic Islands and we are working with the Valencia region, Catalonia and Andalusia," Maroto stated.
The reality is that last year's travel corridors had limited success as Spain's Canary Islands and the Balearics, the two main locations to trial them last summer, were affected by restrictions and travel bans both at home and abroad due to ever-changing infection rates, meaning the scheme never really took off.
When international tourism will restart again in Spain is the big question that remains.
Maroto said that the opening of international tourism fair Fitur at the end of May was "great news" as it "would allow the world to see how Spain and the Valencia region were a quality and safe destination".
"The pandemic sets the pace," she said when asked if her department believed it was possible to 'save Easter' in terms of tourism, adding that once the infection and vaccines figures are favourable it would be easier to set a date.
Maroto did add nonetheless that if Spain's government's vaccination campaign goes to plan and herd immunity is achieved throughout the summer "it gives hope and certainty that that the second semester of 2021 will be when the reactivation of the tourism sector" takes place.
"We must be prudent and not take a step backwards, which can lead to a new wave, and the consequences for the tourism sector would be potentially worse," Maroto concluded.
READ MORE: