The borders were initially closed on January 29th  but the measure has been extended until at least the end of the month, with only those authorized to do so allowed to cross from one country to another at specific points and during limited hours.
"The severity of the restrictive mobility measures still in force in Spain and Portugal justifies maintaining … controls at the internal land border … with the same limitations applied during the initial ten days," the Spanish interior ministry said in the government's official gazette (BOE).
Those driving into Spain from Portugal are allowed to do so if they are returning to their place of habitual residence and must provide documentation to prove it.
This includes those who are returning from Portugal to their place of residence in another EU member state or within Schengen zone and need to cross Spain.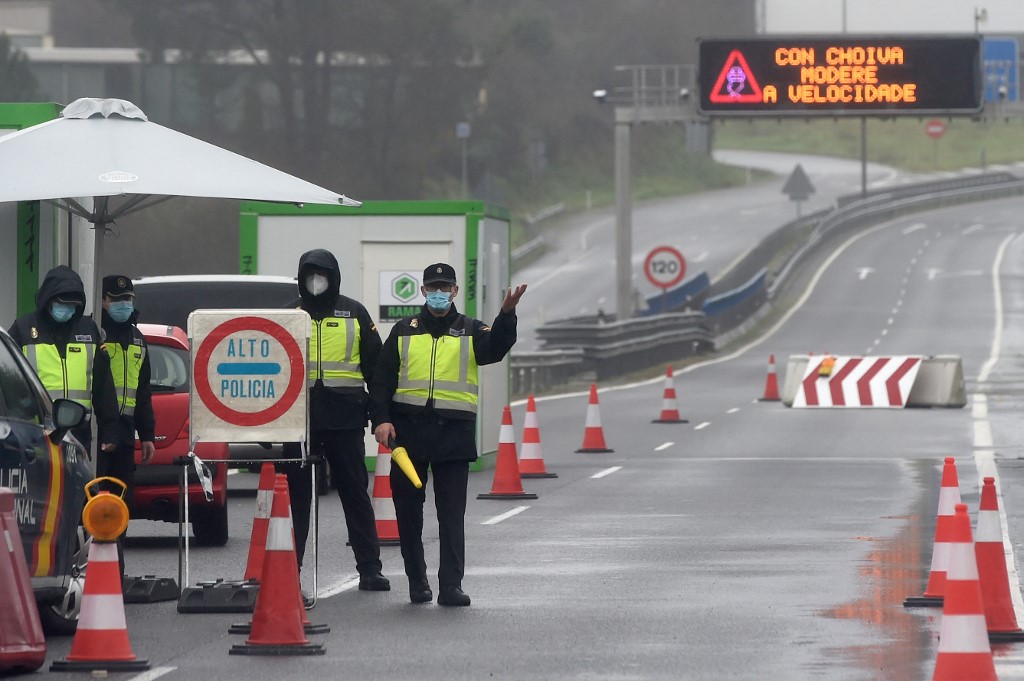 Exceptions are also made for those crossing the border for work purposes or for reasons of study and should be able to provide proof in order to do so, this includes cross-border workers who live in one country but work in the other.
There is also a "force majeure" clause which accepts that those with very good reason are allowed to cross the border provided they can demonstrate it.
Restrictions have been placed at the border crossings with hours limited. For a full list of which crossing points are open and when read this explainer from Spanish police HERE.
Portugal, a nation of just over 10 million, is facing its worst outbreak since the pandemic began, with COVID-19 cases totalling 767,919 and a death toll of 14,354.
While daily infections began falling a week ago as the effect of a lockdown kicked in, the country ranks fourth worldwide for its seven-day rolling average of new cases per capita and remains first for deaths, according to ourworldindata.org.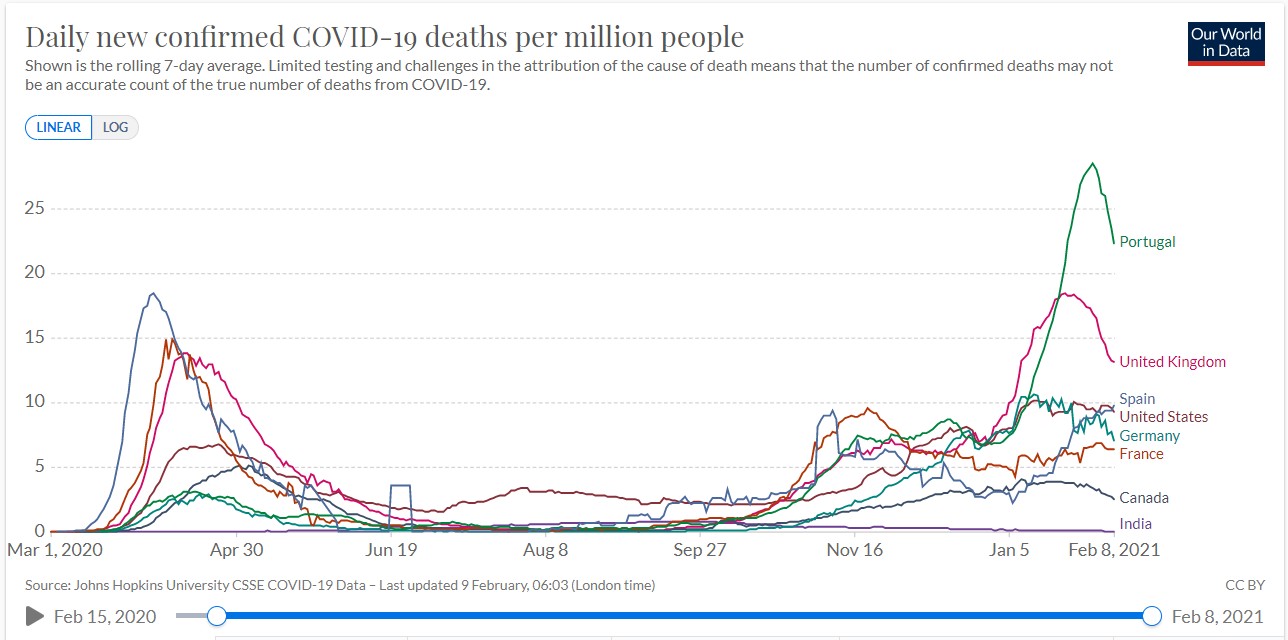 READ ALSO: