2021 is meant to be the year when Spain's property market truly feels the pinch of the country's shrinking GDP and rising unemployment. 
However, Spanish property prices have not dropped dramatically during the first four months of 2021. In fact, some sources such as Fotocasa have reported slight price rises in April, which they put down to growing interest among Spaniards in getting a good deal on a second-hand home.
Fortunately, rents are reported to have stagnated for the first time in five years, which is a positive sign for tenants looking out for a better deal.
What is clear is that prices in many of Spain's most sought-after locations are still in a league of their own, even if some big cities such as Madrid, Barcelona, Seville or Palma saw property prices drop by 1.3 to 2.6 percent by the end of Q4 2020, and rents fell by up to 9 percent in these same locations.
A recent study by leading property website Idealista ranks the municipalities where it's most expensive to buy or rent in 2021.
The most expensive municipalities in which to buy a property in Spain per square metre are:
San Sebastián (Basque Country) 4,833 €/m²
Calvià (Majorca) 4,411 €/m²
Barcelona (Catalonia) 3,995 €/m²
Sitges (Catalonia) 3,717 €/m²
Madrid 3,602 €/m²
Benahavís (Andalusia) 3,384 €/m²
Getxo (Basque Country) 3,370 €/m²
Marbella (Andalusia) 3,145 €/m²
Pozuelo de Alarcón (Madrid) 3,137 €/m²
Bilbao (Basque Country) 3,052 €/m²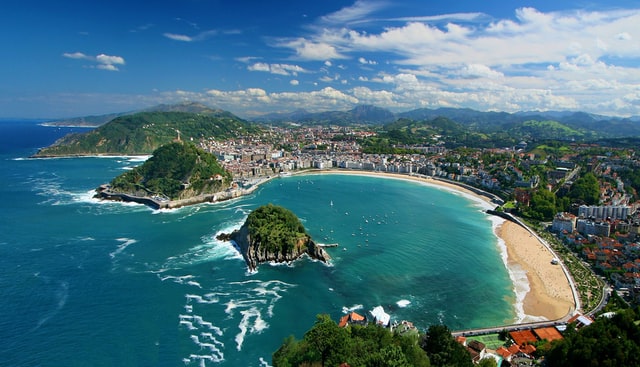 The beautiful city of San Sebastián. Photo: Ultrash Ricco/Unsplash
Similarly, the municipalities with the highest average property price are:
Benahavís (Andalusia) €1,447,068
Pozuelo de Alarcón (Madrid) €1,076,505
Calvià (Majorca) €1,021,709
Marbella (Andalusia) €814,511
San Roque (Andalusia) €667,199
Sitges (Catalonia) €627,503
Jávea (Valencia) €541,357
Las Rozas (Madrid) €500,751
San Sebastián (Basque Country) €477,828
Getxo (Basque Country) €472,034
In terms of monthly rent, the most expensive municipalities per square metre are:
San Sebastián (Basque Country) 15.1 €/m²
Barcelona (Catalonia) 15.1 €/m²
Madrid 15.1 €/m²
San Bartolomé de Tirajana (Gran Canaria) 13.7 €/m²
Calvià (Majorca) 13.3 €/m²
Sitges (Catalonia) 13.2 €/m²
L'Hospitalet de Llobregat (Catalonia) 13.0 €/m²
Bilbao (Basque Country) 12.8 €/m²
Getxo (Basque Country) 12.0 €/m²
Badalona (Catalonia) 11.7 €/m²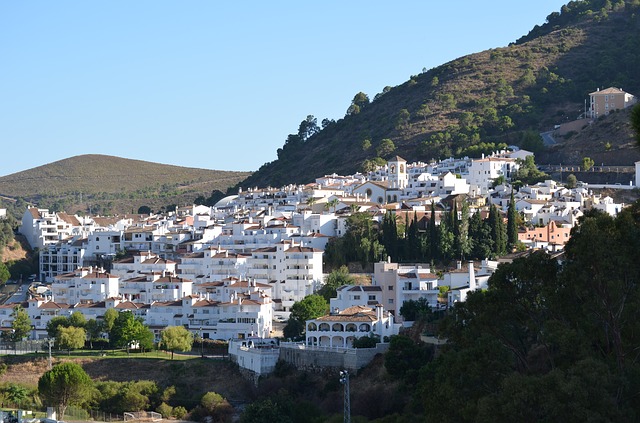 The village of Benahavís near Marbella is one of Spain's most expensive for buyers and renters. Photo: Mpilarf/Pixabay
And the municipalities with the highest average monthly rents are:
Benahavís (Andalusia) €2,251
Pozuelo de Alarcón (Madrid) €2,075
San Roque (Andalusia) €1,928
Calvià (Majorca) €1,879
Marbella (Andalusia) €1,796
Sitges (Catalonia) €1,445
Estepona (Andalusia) €1,323
Castell-Platja d'Aro (Catalonia) €1,320
Llucmajor (Majorca) €1,216
Altea (Valencia) €1,160