With most international travel likely to be off the cards in 2021, a holiday within Spain is a far more likely choice for locals and foreign residents alike this spring or summer (once regional border closures and Covid restrictions are lifted, of course).
And while this may not evoke the sense of wanderlust and exoticism that many avid travellers will be craving after a year of travel bans, Spain is a wonderfully diverse country with plenty of beautiful hidden corners to discover, not least its many historic and charming villages.
There are more than 8,000 small towns and villages to choose from in Spain, but which ones are the best to visit?
A new study by tourism and events website Musement has shed some light on this. 
Analysing Google search data for all Spanish municipalities with fewer than 20,000 inhabitants, they've listed the most popular village in each of Spain's 50 provinces in terms of most searches.
The results have been displayed in an insightful infographic, with a colour code indicating what population category each one falls into. 
So if you're planning a quiet holiday in a Spanish village this year (or a road trip through a number of them), this map is a very handy place to start.
The most googled village in Spain is Peñíscola, a stunning coastal pueblo with cobbled streets, whitewashed houses and an imposing fortress, located in the country's Valencia region. It has an average 74,000 monthly searches, so despite its beauty, it may not be the best place for a quiet holiday away from the crowds.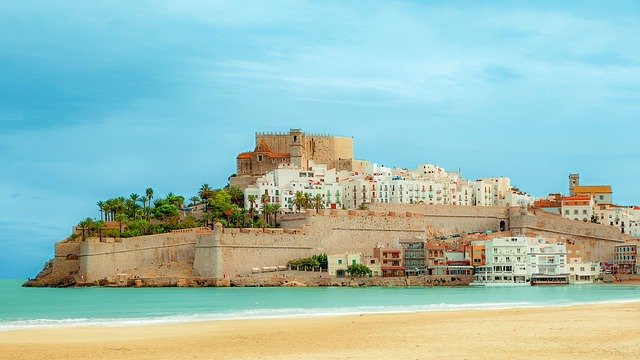 Photo: Kookay/Pixabay
The same can be said about the beautiful fishing village of Llanes in Asturias, or Hondarribia (Guipúzcoa, Basque country, pictured below) with its colourful balconies: both receive high search volumes from people looking to visit.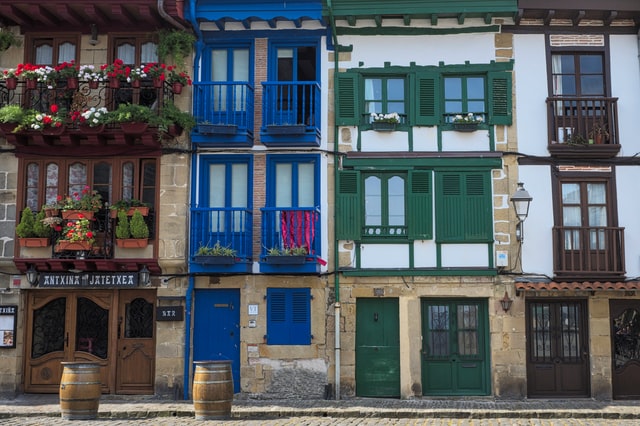 Photo: Eric Prouzet/Unsplash
So for those who are looking to avoid the crowds, the villages of Guadalest (Alicante), Pedraza (Segovia), Miravet (Tarragona) and Medinaceli (Soria), are better options since they have populations under 1,000 people.
For mountain lovers, the villages of Jaca (Huesca), Cervera de Pisuerga (Palencia), Albarracín (Teruel), Cazorla (Jaén) or Lerma (Burgos) are destinations that provide both culture and nature attractions.
There are also villages on the list with plenty of history and mysticism, from Garachico in Tenerife which was completely buried under lava after a volcanic eruption in 1706, to the town of Consuegra (Toledo) where Don Quijote rode through in Cervantes' classic novel, and the village Trujillo (Cáceres) where Spanish conquistador Francisco Pizarro was from.
Cambados (Pontevedra), Haro (La Rioja) or Laguardia (Álava) are also recommended as popular destinations.
But all of the Spanish villages on this list – and plenty more amazing ones that aren't – are worth a visit one day, once this wretched pandemic is no longer ruling over our lives.
In anticipation of that day, we wish you a ¡buen viaje! (good/safe travels).