The average 14-day incidence rate across the country has jumped to 885 cases per 100,000 people, more than tripling from a month ago.
The rate has already soared over 1,300 cases in four regions of Spain; Extremadura (1,381.37) Murcia (1,371.91) Valencia (1,339.67) Castilla y Leon (1,351.80).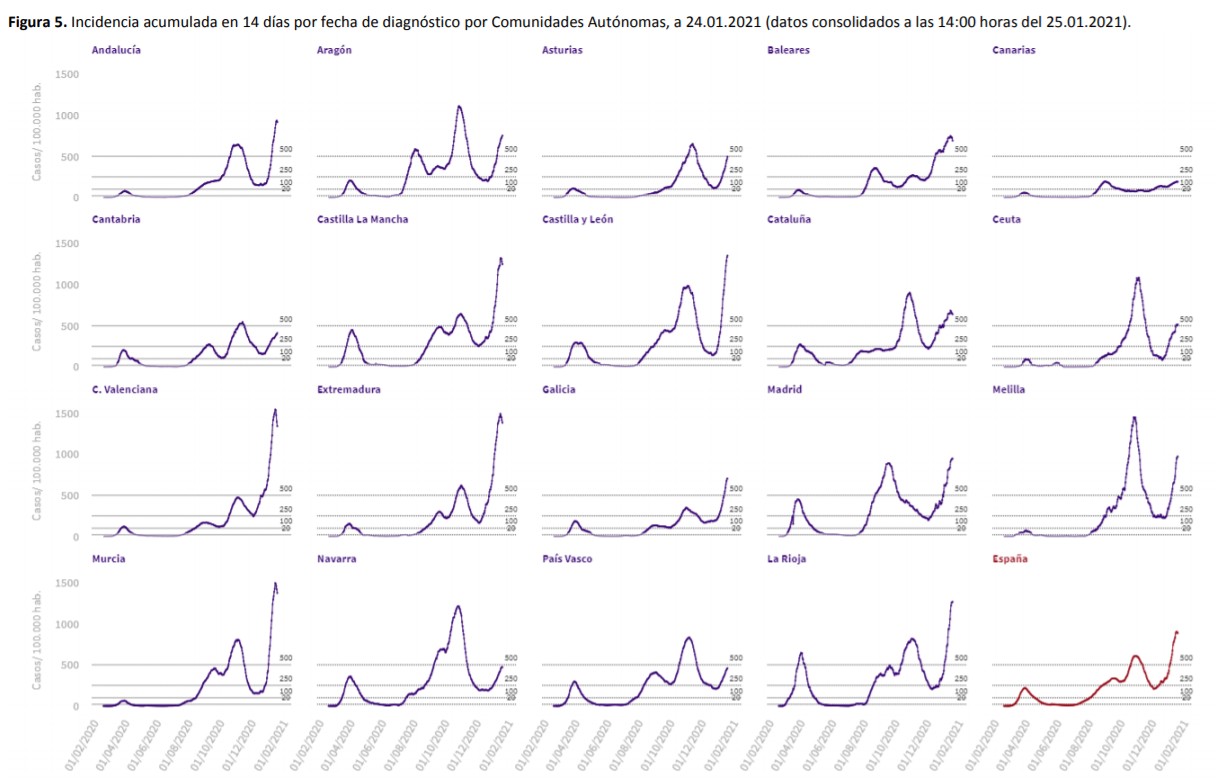 The charts above show the cumulative incidence rate across each of Spain's regions. Source: Spain's Ministry of Health Jan 25 2021
Infections registered in Spain now total 2,593,382 since the pandemic began, while the death toll increased by 767 to 56,208, health ministry data showed.
"Spain is not doing well and we have to be aware of it," Fernando Simón, Health Emergency Coordinator, told a news briefing on Monday evening.
He admitted that stricter measures will be needed to flatten the curve of the third wave and ease pressure on hospitals.
The charts below show the evolution of coronavirus in Spain since July, recording infections, hospitalizations, ICU occupancy and deaths.
The data released by the Health Ministry showed that Spain's infection rate at 884.7 cases per 100,000 has now overtaken the United Kingdom (862.9) and is only behind Portugal (1,484)Czech Republic (1,010.4) and Ireland (926.9) on the list of European nations.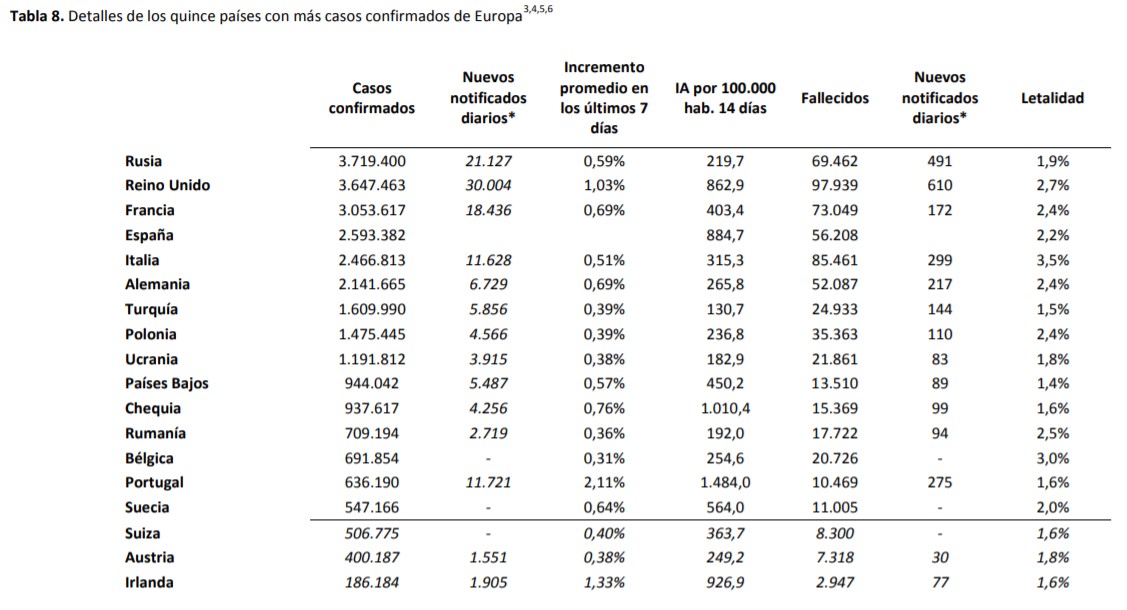 Simón explained that the highly contagious variant of the virus first detected in Britain was not responsible for the surge in Spain and only accounted for around 5 percent of current infections.
He did however warn that it could become the dominant variant by March.
Regional authorities have tightened restrictions yet again with Valencia and Murcia banning gatherings of more than two people, while Galicia has banned people from socialising outside of their own household.
READ MORE: