The diet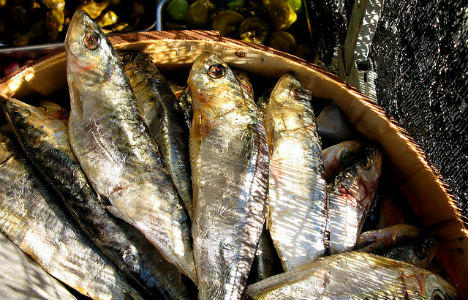 Photo: David Dennis/Flickr 
Research has shown that specific nutrients – such as Omega 3, found in oily fish – can contribute to making you happier. Lucky then, that the Mediterranean diet is full of just that food, as well as healthy fruit and vegetables and lashings of heart-healthy olive oil.
The weather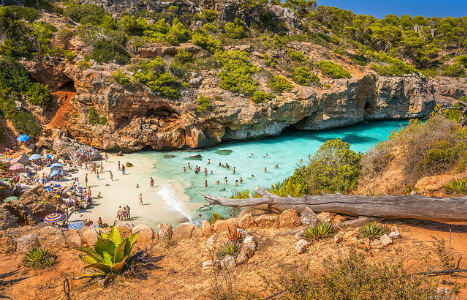 Calo des Moro bay in Mallorca. Photo: Tommie Hansen/Flickr 
We've all heard of Seasonal Affective Disorder (SAD) – the condition that makes people feel more depressed during the winter months that are full of rainy days and early, dark nights. But luckily, in much of Spain, the sun keeps shining throughout the winter months – even in the aftermath of Storm Filomena which brought record snowfall across much of Spain –  meaning you will get your daily dose of vitamin D.
The mentality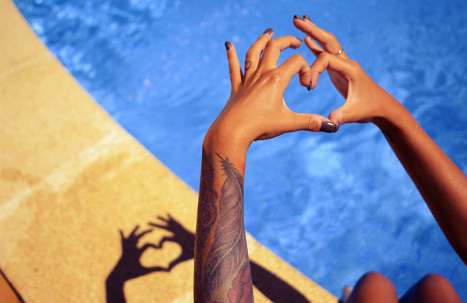 Photo: Anne Marthe Widvey/Flickr 
Some of the best self-help gurus say that one of the keys to happiness is not prizing fame, money and power, and being grateful for what you have. Spaniards have this pretty much sussed – they appreciate the small things and are great at living in the moment, enjoying simple pleasures like a morning coffee or a long lunch with friends.
Family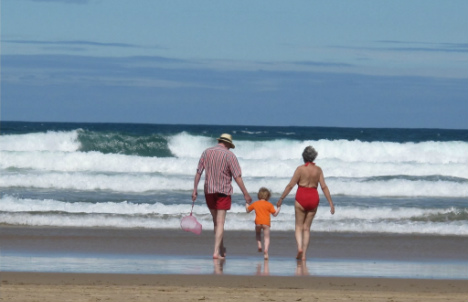 Photo: Fiona Govan. 
Devoting time to family is one of the keys to happiness according to many psychologists, and Spaniards do this without even thinking. Spain is a sociable society, one in which grandparents are rarely carted off to an old people's home, but become the cherished head of the family, often living and socializing with their younger relatives – although Covid has put a stop to this sort of intergenerational mingling for the time being.
The same goes for family members at the other end of the family tree – Spaniards love children, who are welcome in every restaurant and bar and always made a fuss of – a new mother in Spain can't walk two minutes down the street without being stopped by interested strangers who want to coo over her new tot. 
The food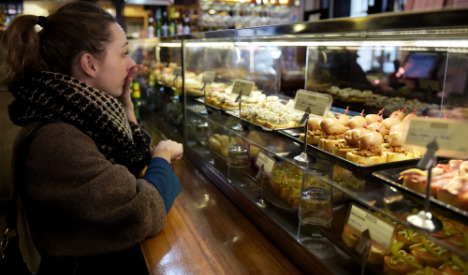 Photo: Gerard Julien/AFP
According to best restaurant lists, Spain consistently hits above its weight and currently counts three of its establishments in the world's top ten according to the acclaimed World's 50 Best Restaurants for 2020 list.  Whatever their budget, Spaniards adore food and the ritual that surrounds it.  You don't have to fork out a fortune to eat like a king in Spain, where fresh produce is bountiful and the most amazing food invention (tapas!) means you can try multiple morsels in one evening. And if you love ham, there is no greater place on earth. 
Best place for mums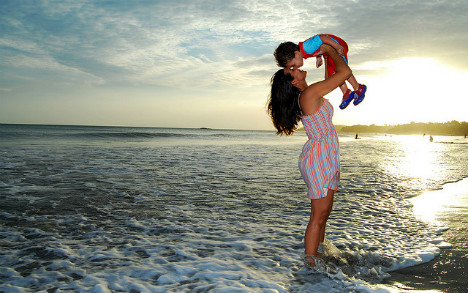 Photo: antonio echevers/Flickr 
A recent survey revealed that Spain is one of the best places in the world to be a mum; it is so good in fact that children never want to leave home – well, until at least the age of 30.
Highest live expectancy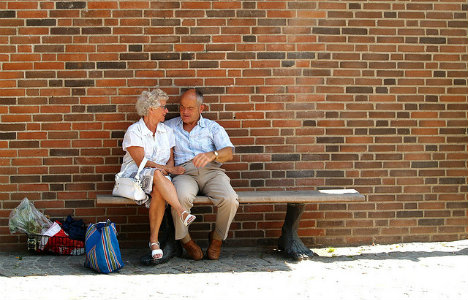 Photo: Tommy Hemmert Olesen/Flickr 
Whether down to the Mediterranean diet rich in olive oil, fish and fresh vegetables, the excellent healthcare or the sociable society, Spaniards have the highest life expectancy in Europe. Live here for a while and hopefully you'll pick up some of their healthy habits. 
Culture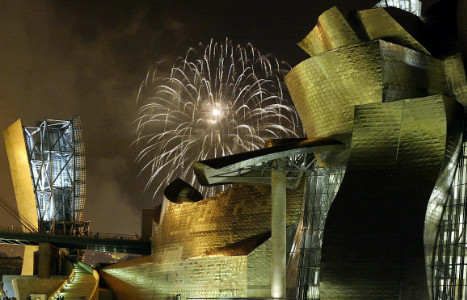 The Guggenheim Museum in Bilbao. Photo: Rafa Rivas/AFP
"The purpose of art is washing the dust of daily life off our souls." So said Picasso, and Spaniards couldn't agree more. Spain is home to one of the richest art heritages in the world, as well as some of the most impressive architecture: from Gaudi's many masterpieces in Barcelona the Frank Gehry-designed Guggenheim in Bilbao.
Read More: Top Ten amazing architectural wonders of Spain
Exercise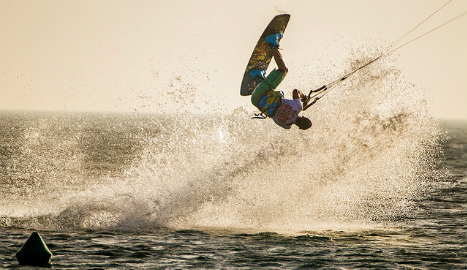 Photo: Francisco Manuel Esteban/Flickr 
Exercise is one of the keys to staying happy and Spain is a great place to get back to nature and enjoy the outdoors. The weather is great, so Spain is the perfect place for jogging, cycling or just taking a stroll. And with such a huge coastline, there is plenty in the way of watersports to enjoy. And for the risk-takers out there, it is also home to some incredible extreme sports.
READ MORE: Twelve adrenaline fuelled adventures for thrill seekers in Spain 
Get outside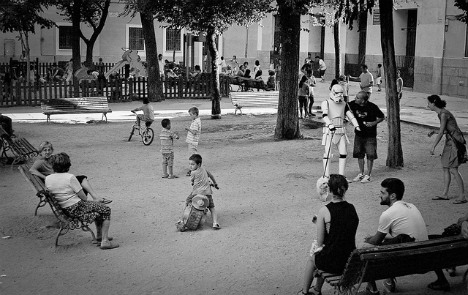 Photo: David Ramos/Flickr 
It is scientifically proven that being outdoors makes people happier. Spaniards are not generally ones to hibernate through the winter, the good weather means that even in the colder months, most Spaniards prefer to be outside socializing than cooped up indoors. 
Chocolate and churros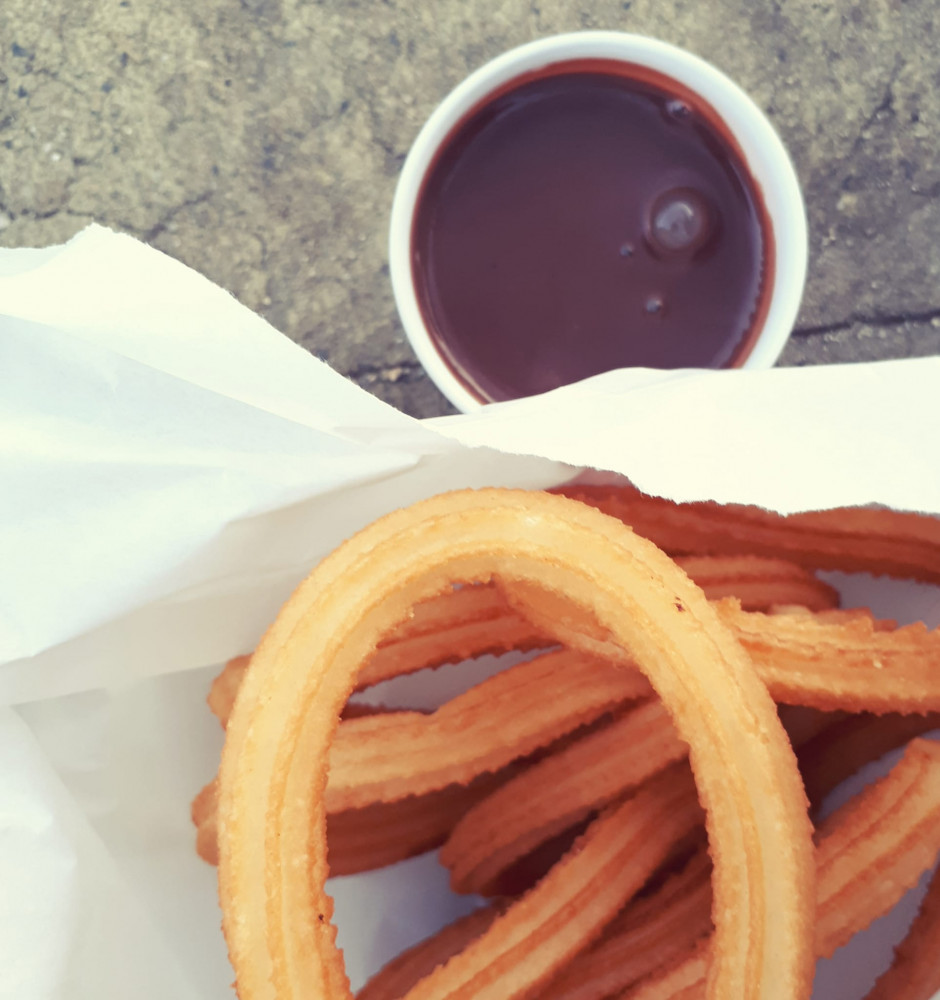 As any chocoholic will gleefully tell you, chocolate always improves your mood. Maybe that's because it stimulates the production of endorphins, the chemicals in the brain that create feelings of pleasure or because it contains serotonin, a natural antidepressant that can elevate mood.
Forget buying a bar of the stuff though because you are in Spain, and here the very best way to get a chocolate fix is with a mug full of thick, rich, steaming hot chocolate in which to dunk freshly fried crispy and sugar dusted churros.
Whether you buy it from a kiosk and enjoy it sitting on a bench in a plaza or order it in a traditional tiled churreria, we absolutely guarantee it will put a smile on your face.    
Party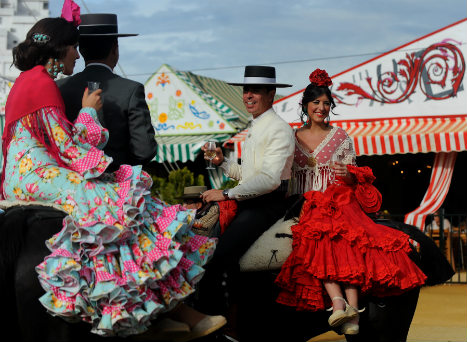 Participants in Seville's Fería de Abril. Photo: Cristina Quicler/AFP
Spain has some of the biggest, wildest and wackiest festivals in the world from city-wide celebrations to the annual fiesta in each and every little town around the country. From gay pride to Seville's Fería de Abril and the huge Holy Week celebrations – whatever you are into, there will be a Spanish festival for you.
And although with coronavirus, we are unlikely to see the return to normal festival life until at summer at the very least, forward planning and creating a bucket list for when we can travel again is a really good way to cheer yourself up, be optimistic and look to the future! 
READ ALSO: