Storm Filomena will go down in history for bringing one of the heaviest snowfalls in living memory, transforming Madrid into a winter wonderland that saw its residents ski across the capital and stage epic snowball fights on its emblematic avenues.
But once the fun was over, the snow turned to slush and then packed ice and the true cost of the storm started to emerge.
Emergency rooms in Madrid's hospitals became saturated with patients seeking treatment for breaks and fractures sustained in falls on the ice.
Businesses remained closed as employees struggled to get to work  and supermarket shelves emptied with delivery trucks unable to navigate the icy streets to replenish supplies.
Schools in the capital will remain closed until at least Monday and possibly beyond until snow could be cleared and damaged buildings made safe.
"By Monday it will still be difficult for us to get them there with all the necessary (safety) guarantees that a child needs to go to school," warned Madrid's deputy mayor Begona Villacis on Thursday.
At least 20percent of trees were damaged in the storm and branches broken off under the weight of snow still lie blocking roads and doorways. Madrid's parks remain closed.
Sheet ice and solidified snowdrifts has collected on the sidewalks and rubbish bags are piling up beside overflowing bins, uncollected by waste services while streets are still unaccessible.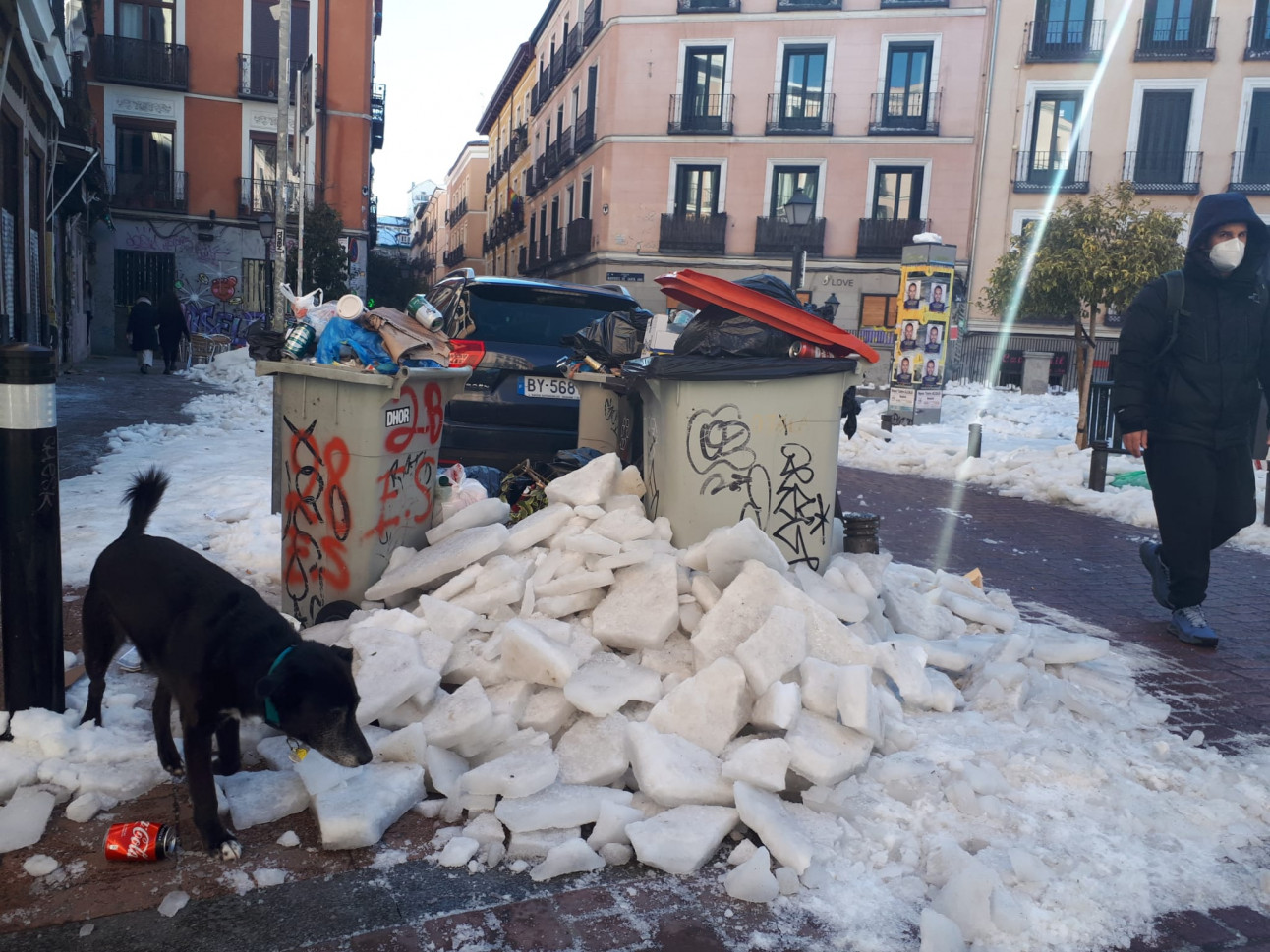 Ice blocks pile up alongside uncollected rubbish in Malasaña. Photo: Fiona Govan/The Local
Banner ad
 "A catastrophe happened in Madrid, it has severely affected the city's normal functioning and public services, and severely damaged personal property and economic activity," Mayor Jose Luis Martinez-Almeida told reporters on Thursday.
The mayor, along with Madrid's regional premier Isabel Díaz Ayuso want the central government to declare the area a disaster zone, a classification that would trigger emergency subsidies.
Martinez-Alameida estimated that more than 1.25 million kilos of snow fell on the capital during the 30 hours of continuous snowfall that began on Friday and continued into Saturday.
He illustrated the point by saying: "If we filled a line of trucks (with cleared snow) each with a capacity of 40,000 kilos, it would stretch from Madrid to Brussels."
More than 8,000 city workers are out on foot across Madrid assessing damage, clearing snow and removing damaged trees, the mayor said. 
Groups of neighbourhood volunteers have also been out on clearing pavements and spreading salt in a bid to make walkways more manageable.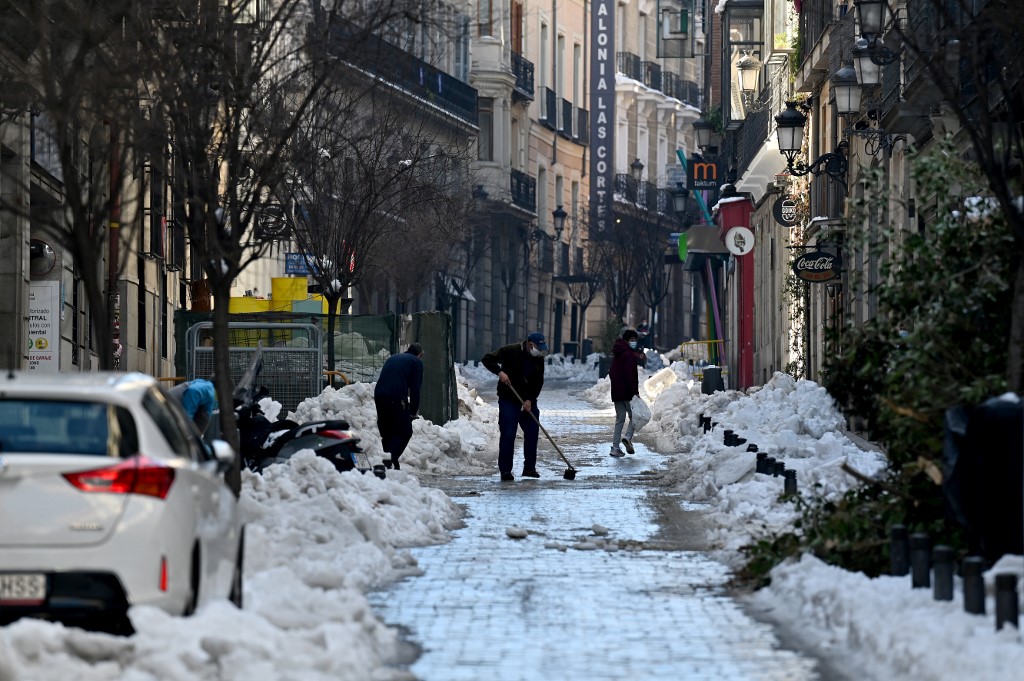 Photo: AFP
Banner ad
Outside of the city in the rural areas of the Community of Madrid, the storm has brought devastation.
Entire olive groves have been irrevocably damaged, crops ruined and livestock stranded without shelter or food.
Dairy farmers have reported the loss of at least 10,000 litres of milk from herds within the Madrid region alone, as trucks were unable to complete deliveries.
READ MORE: